Following the devastating 6.2-magnitude earthquake that rattled a mountainous area in central Italy early Wednesday (24 August), multiple organisations including the Italian Red Cross have requested locals in affected areas to temporarily remove their Wi-Fi passwords. The quake had flattened towns and killed at least 159 people.
In an effort to ease communications for rescue and recovery operations, the Croce Rossa (Italian Red Cross) took to Twitter to provide detailed instructions on how to remove a Wi-Fi password.
In the aftermath of a disaster or crisis, mobile technologies are often clogged and rendered inaccessible as anxious people try to get in touch with their loved ones and those affected fervently try to reach emergency services for help.
Open Wi-Fi connections enable organisations and local institutions working with rescue operations to quickly and easily contact people using WhatsApp, Facebook Messenger, Skype and Telegram.
The National Geological Association and Lazio Region have also made similar requests.
However, deactivating one's Wi-Fi password does come with its fair share of cyber risks, one security expert has warned.
"You want to help, but if you open up your network anyone who can connect to it could send malicious communications, download illegal material or potentially hack any computer connected to that network," independent security researcher, Terence Eden, told Wired.
Red Cross workers connecting to these open Wi-Fi networks could also be susceptible to attack, he added.
"I can redirect secure websites to a server that I control. I can see all the comms that you're sending back and forth. I can potentially hack into your phone or your laptop," Eden said.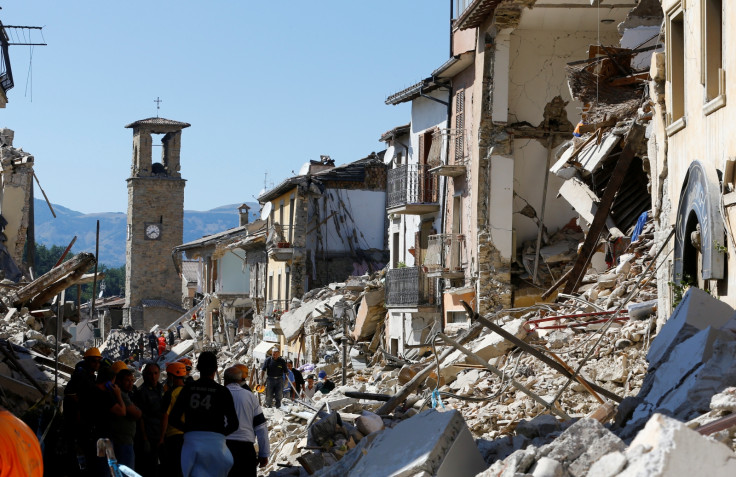 Instead, he advises locals to inform their loved ones that they are fine and then switch off their phones to avoid straining frayed mobile networks or set up a separate Wi-Fi guest network. Users should also avoid accessing their personal email or online banking accounts when their Wi-Fi password is disabled to avoid potentially exposing sensitive data to third parties.
While most aid agencies and charities usually reach out to people for food, water and blood donations in the aftermath of natural disasters, the request for open Wi-Fi to facilitate communications does seem to be an unusual, but necessary request in times of crisis.
Facebook has also activated its safety check feature following the deadly Italian earthquake, allowing affected users to check in as "safe" and loved ones to make sure their family and friends located in stricken areas are safe and sound.