Italy beats France to become world largest wine producer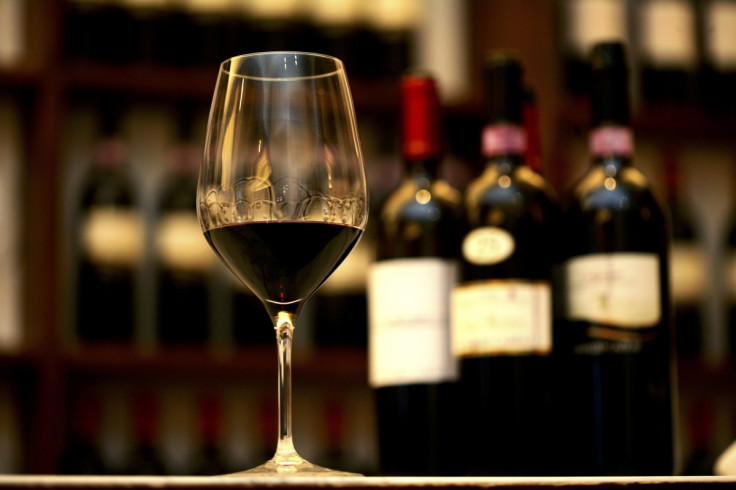 Italy has surpassed France to take to crown of world largest wine producer in 2015, according to European Union data. This year's benign weather conditions have resulted in an abundant grape harvest across the Mediterranean peninsula, as opposed to that reaped on the other side of the Alps.
Italy's projected wine production is up 13% on the previous year and 5% on the average for the past five years, for a total output of 48.8 million hectolitres, figures submitted by member states to the EU Commission in mid-September show.
Lack of rain and a heatwave have instead caused a 1% contraction of French production, which relegated the country at the second place with 46.4 million hectolitres. The world-famous regions of Beaujolais and Bourgogne were among the worst affected and wine lovers with a taste for local bottles could face a price rise in the coming months, according to Les Eechos newspaper.
Italy and France have long been the sole duellists for the title of world top wine producer, both in terms of quantity and quality. However, 2015 has arguably been a particularly favourable year for the Italians after Ferrari (Trentodoc) won the prestigious sparkling wine producer of the year award.
Spain is set to maintain the third place in terms of wine output with 36.6 million hectolitres. Other EU states follow at distance: Germany ranks fourth in the continent with 8.7 million hectolitres, trailed by Portugal (6.7 million) and Romania (four million). Britain is last among the top 18 EU producers, with 470,000 hectolitres.
Worldwide, the US, Argentina, Australia, South Africa, China and Chile traditionally placed themselves between Spain and Germany producing from 25 million to 10 million hectolitres each.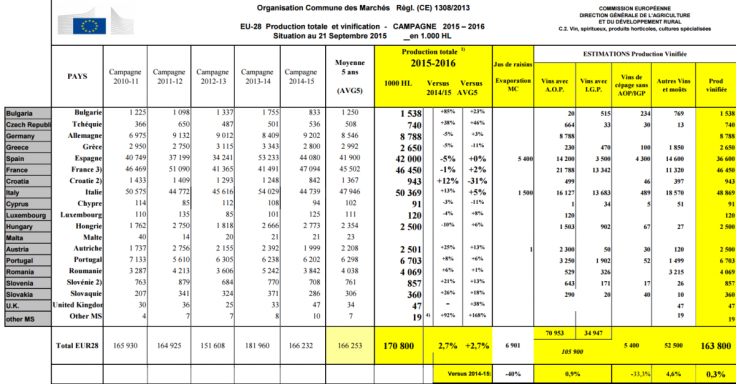 © Copyright IBTimes 2023. All rights reserved.