Ukrainian authorities have accused former Italian prime minister Silvio Berlusconi and Russian president Vladimir Putin of illegally quaffing a $90,000 (£60,000) bottle of 18th century wine at a historical Crimean winery.
In a visit last week to the region annexed by Russia following the Ukraine crisis, Putin and friend and ally Berlusconi visited the Massandra winery, established by Count Mikhail Vorontsov during the early 19th century.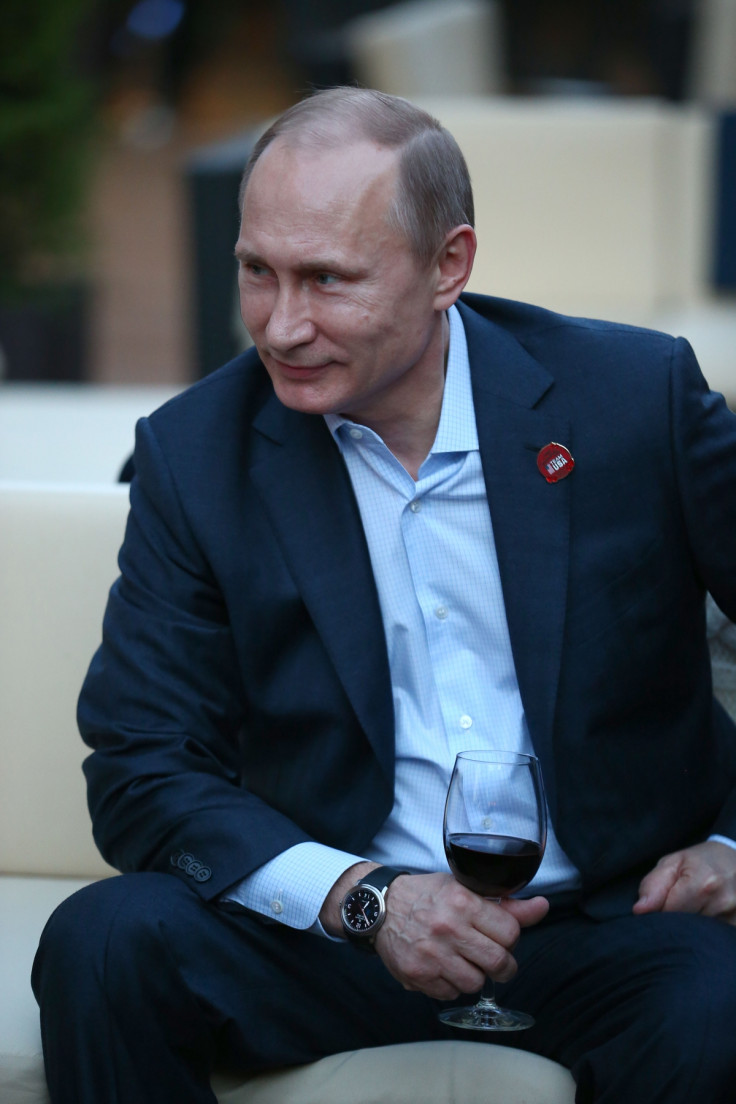 While there Berlusconi asked to sample a bottle of 1775 Jerez de la Frontera, which the winery's new pro-Russian director cracked open for the pair to taste, Russian media reported.
Two bottles of the vintage from the cellar sold with the permission of then Ukrainian president Leonid Kuchma went for $50,000 at an auction at Christies in 2001, and Ukrainian authorities believe that the bottle sold is now worth more than $90,000.
Prosecuters from the region who fled to Ukraine after it was annexed by Russia have opened a criminal case against the pair, accusing them of "large scale misuse of property".
Berlsconi, who has been a vocal critic of Western sanctions imposed on Russia in the wake of the Ukraine crisis, has been banned from Ukraine for three years for visiting Crimea with long-time friend Putin. The region was annexed by Russia in 2014 following the Maidan Revolution in Kiev.
He joins French actor Gerard Depardieu on the list of foreigners banned from Ukraine for their support for the Russian regime.