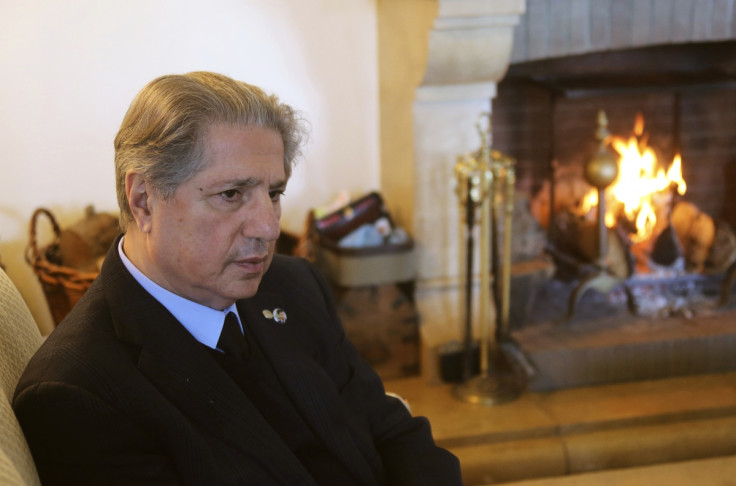 A former Silvio Berlusconi aide and Italian interior minister, Claudio Scajola, has been arrested for allegedly attempting to help a Mafia-convicted businessman reach Lebanon and escape Italian justice.
The wheeler-dealer who organised the plot to the businessman, shipowner Amedeo Matacena, a way out of his five-year jail sentence has been named as Vincenzo Speziali, according to the Italian press.
Speziali is said to have organised the brief escape of another Berlusconi aide accused of mafia ties, Marcello Dell'Utri, who was eventually arrested in Beirut in April.
This strange Beirut-Italy mafia connection could point to deeper relationships between Lebanese politicians and Italy's Bel Paese Christian centrist establishment.
As it turned out, Beirut-based Speziali is reportedly married to the niece of former Lebanese president Amine Gemayel, leader of the Maronite Christian Kataeb Party.
The two were even pictured together while visiting the grave of Guilio Andreotti, Italy's seven-times prime minister and a key figure in the history of its Christian Democrat (DC) party.
"His passing is a great loss to Italy and to democracy," Gemayel, vice-president of the Centrist Democrat International, said after his death in May 2013.
Gemayel is currently holding consultations with other Christian leaders on the presidential elections to elect the successor of Michel Suleiman, who is due to step down as Lebanese president on 25 May.
However, the elections are currently at a stalemate as the two main political blocks are at loggerheads over the successor. Competition between the Hezbollah-led March 8 Alliance and the March 14 Alliance is so strong that the former has boycotted the last three rounds of voting.
"The election is becoming a political proxy war between the Hezbollah-backed pro-Assad politicians and the anti-Assad politicians," explains Martin Armstrong on VICE news.
In Lebanon, the president is elected by members of parliament and is constitutionally mandated to be from the country's Christian community (39% of the total population).
According to some reports, the Kataeb leader is pulling the strings and moving behind the scenes to rally pan-Christian support for his presidential bid - which has not been announced yet.
This political plot was inadvertently revealed by Silvio Berlusconi himself, after the arrest of his former aide Marcello Dell'Utri.
Italian newspaper La Repubblica quoted him as saying to his supporters: "Marcello [Dell'Utri] is in Lebanon and I sent him. I sent him to Beirut because Vladimir Putin has asked me to support the campaign of Amine Gemayel."
However, Gemayel categorically denied reports that Russia asked Berlusconi to send his aide to help his election campaign.
"This news is totally untrue and it has been disseminated to cause disarray," a statement from the Kataeb Party leader's office said.