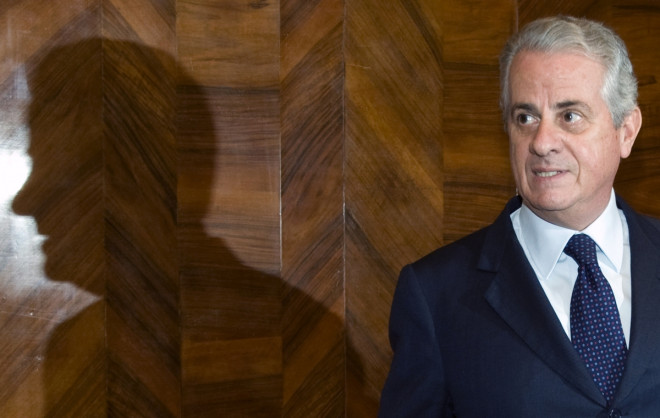 Anti-mafia police have arrested a former minister under Silvio Berlusconi's government for allegedly helped a southern Italian businessman convicted of Mafia association to flee the Italian justice system and escape abroad.
Claudio Scajola, 66, was arrested early on Wednesday at the hotel he was staying in on Rome's chic Via Veneto.
Prosecutors in the southern city of Reggio Calabria allege Scajola put Amedeo Matacena in touch with a wheeler-dealer in Lebanon, where the ship-owner planned to escape from a five-year jail sentence he was handed last year.
The wheel-dealer, who has not been named, is said to have organised the brief escape of another Berlusconi aide accused of mafia ties, Marcello Dell'Utri, who was later arrested in Beirut in April.
Matacena is currently believed to be a fugitive in Dubai.
Berlusconi is said to be "saddened and pained" by Scajola's arrest.
Scajola served as interior minister in Berlusconi's second, centre-right, Forza Italia (FI) government from 2001 to 2002 and as industry minister from 2008 to 2010, when he was forced to resign over allegations of bribery.
At that time, Scajola was accused of having paid far below market value for a luxury apartment overlooking the Colosseum in Rome.
He was later acquitted.