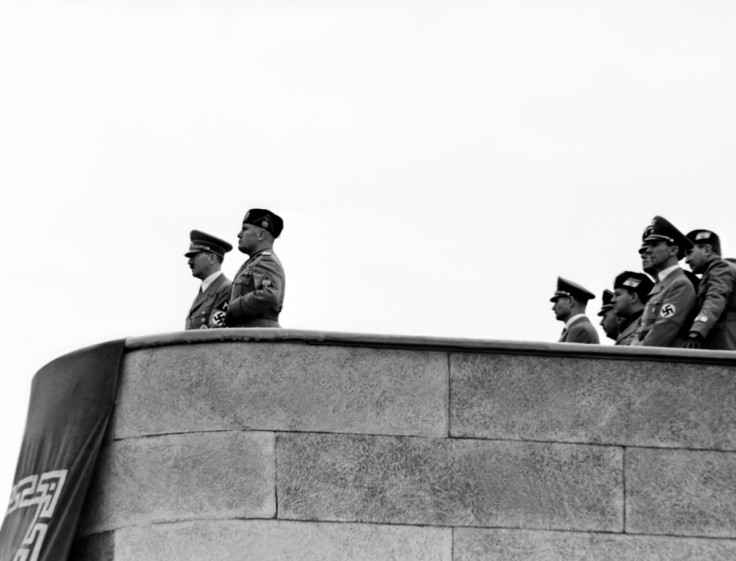 Italy has declassified hundreds of documents detailing war crimes perpetrated by Nazi and Fascist forces during World War II that had been concealed for decades in a Rome basement. A total of 13,000 pages divided into 695 files on mass killings, summary executions and other atrocities committed in Italy or against Italians during the conflict have been posted on the website of the Italian parliament.
The Speaker of the Chamber of Deputies, Laura Boldrini, expressed happiness at what she described as an important chapter in Italy's path towards transparency. "A truly democratic country should not be afraid of its past," she said.
The stash of confidential documents from the secret services, the ministry of foreign affairs, the interior ministry and other institutions was stowed away inside the military prosecutor's office after the war and remained secretly buried in the building for almost 50 years.
The archive was fortuitously found in 1994 as a military prosecutor investigating Nazi war criminal Erich Priebke ventured to an underground storage room where he stumbled on a dusty repository facing the wall, which later became known as the "Armadio della Vergogna" (The armoire of shame).
It contained reports on some of the most infamous Nazi-fascist massacres relating to some 15,000 victims. Among them was the SS killing of about 560 people, including dozens of children, in the Tuscan village of Sant'Anna di Stazzema and the mass execution of an entire Italian infantry division by German troops on the Greek Island of Cephalonia, which provided the background to the 1994 bestselling novel Captain Corelli's Mandolin.
Among the papers was a British intelligence report titled, Atrocities in Italy, with investigative findings that British officers handed to Italian prosecutors after the war to help them put war criminals on trial.
Instead of being used it was secreted and locked away for decades bearing the the stamp, "provisionally archived". A parliamentary investigation launched in 2003 found the documents were not deliberately suppressed but rather forgotten, although a dissenting minority report claimed they were buried for political convenience not to damage relations with Germany.