By 1942, 500,000 Polish Jews had been herded behind the walls of the Warsaw ghetto. Thousands were living in an area roughly measuring one square kilometre, where they awaited transportation to Nazi extermination camps. Starvation and diseases such as typhus were rife.
Irena Sendler, born Irena Krzyzanowska in 1910, was a Polish Catholic social worker who had ties to Zegota, an underground group that assisted Jewish people. She used her papers as a social worker and papers from a worker for the Contagious Disease Department – who was a member of Zegota – to enter the ghetto legally.
In December 1942, Zegota put Sendler in charge of its children's department. Wearing a nurse's uniform, she entered the ghetto with food, medicine and clothes, where thousands were dying of starvation and disease each month. It was soon clear the majority of those imprisoned in the ghetto were destined for Treblinka extermination camp, located north east of the Polish capital.
Escape
Sendler, horrified by the suffering in the ghetto, hatched a plan to smuggle Jewish children out. Wearing a star armband as a sign of solidarity to the Jews and using the code name "Jolanta", she began to help children escape in ambulances with the help of colleagues. With their assistance, she issued thousands of false documents with forged signatures to smuggle children out to safety.
Some were transported in potato sacks and coffins, others in suitcases. Some children escaped through the sewer system beneath the city.
Later, Sendler recalled the cries of the children who left their parents and the heartbreak of the mothers and fathers left in the ghetto. "We witnessed terrible scenes," she said. "Father agreed, but mother didn't. We sometimes had to leave those unfortunate families without taking their children from them. I'd go back there the next day and often found that everyone had been taken to the Umschlagplatz railways siding for transport to the death camps."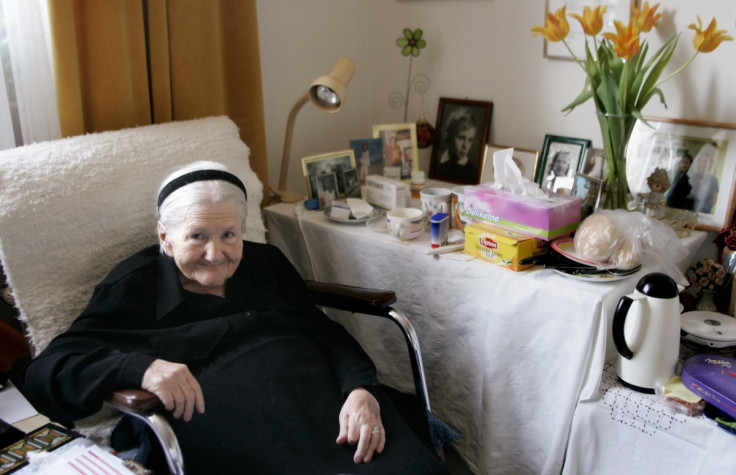 Between July and September 1942, German SS and police units deported approximately 300,000 Jews from the Warsaw ghetto to Treblinka. Violence was used to force Jews to march from their homes or from work to the Umschlagplatz, where they were forced to board freight cars bound for Malkinia on the Warsaw-Bialystok line. At Malkinia, the trains would divert along a special route to Treblinka.
Children who were taken by Sendler were given new identities and placed with sympathetic families, in hospitals and orphanages and in convents. Older children were taught Christian prayers so their Jewish heritage would go unsuspected. Sendler made sure all the surrogate families knew the children would have to be returned to their remaining relatives after the war.
Like the widely known Oskar Schindler, Sendler wrote down the name of every child she rescued on cigarette papers in the hope she would be able to reunite them with their families. The majority of the children's parents would be gassed at Treblinka.
Arrest
On the night of 20 October 1943, Sendler's house was raided and she was arrested. She handed the list of the children's names to her colleague, who hid it in her underwear as the soldiers tore the house apart. Sendler was then taken to Pawiak prison, where she was questioned and tortured. Her legs and feet were fractured as she was interrogated for the names of Zegota leaders and their addresses.
Sendler gave the interrogators the story she had prepared in advance, refusing to betray the network or those who had helped save the children. She was sentenced to death. But unbeknown to her, Zegota has bribed the executioner who helped her escape.
Sendler returned to her work under a different name and with a new identity, and buried the names of the children in a glass jar underneath an apple tree in a friend's garden. It provided a record of around 2,500 names – and would inspire a play about her experience called Life In A Jar, written in 2000 by a group of US schoolgirls.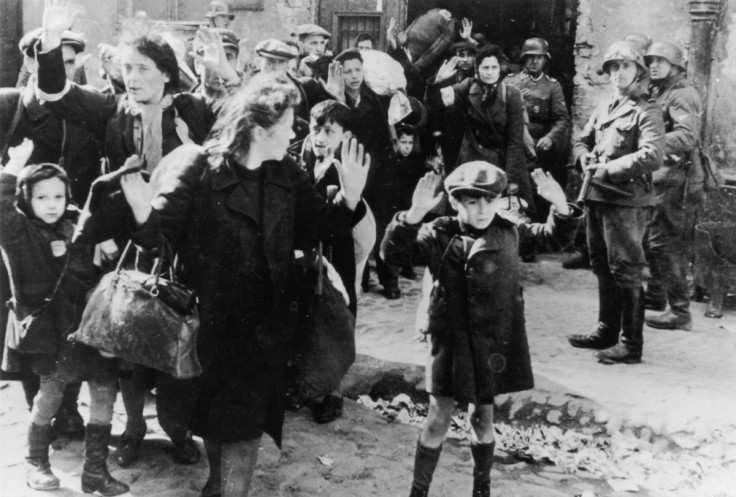 After the war, Sendler continued to work as a social worker. In 2003, she was awarded Poland's highest honour, the Order of the White Eagle, and was nominated for the Nobel Peace Prize in 2007.
In an interview in 2005, Sendler maintained she was no hero, despite saving thousands of children and the generations of the families that followed. "I was brought up to believe that a person must be rescued when drowning, regardless of religion and nationality," she said, referencing advice given to her by her father, a doctor who died from typhus contracted while treating patients refused by his colleagues in fear of contracting the disease.
"The term 'hero' irritates me greatly. The opposite is true. I continue to have pangs of conscience that I did so little."
Sendler spent the last years of her life being cared for in a Warsaw nursing home by Elzbieta Ficowska, who aged six months old was smuggled out of the city's ghetto by Sendler in a carpenter's workbox in July 1942. Sendler died in 2008 at the age of 98.
The SS ordered that Treblinka II, the extermination site, be dismantled in the autumn of 1943. From July 1942 to November 1943, between 870,000 and 925,000 Jews were killed at the camp. Treblinka I, the forced labour camp, continued to operate until July 1944, according to the US Holocaust Memorial Centre.
Holocaust Memorial Day is marked on 27 January, on the day Auschwitz-Birkenau, the largest Nazi death camp, was liberated in 1945.