The records of more than a million prisoners of war (POWs) from the Second World War have been published online. They have been digitised and uploaded to mark the 70th anniversary of the end of the war and the liberation of POW camps in the Far East.
The records include details and images of service men, women and civilians who were captured during the conflicts. Previously, the documents, registers and photographs were available only at the National Archives in Kew, which hampered research by relatives and historians, making it complicated for people to find out about their relatives and loved ones.
Dr Bill Frankland MBE was a prisoner of war between 1942-1945, and for some of that time was in the notorious Changi Prison in Singapore. He is now 103 years old, but has only recently shared his story, finding it difficult to open up about it.
"When I was a prisoner of war, it was very miserable," he said. "Why should I think about a time when I was perhaps, not happy? I was alive and happy that I was alive. I decided I wouldn't talk to my wife about it or my children at all."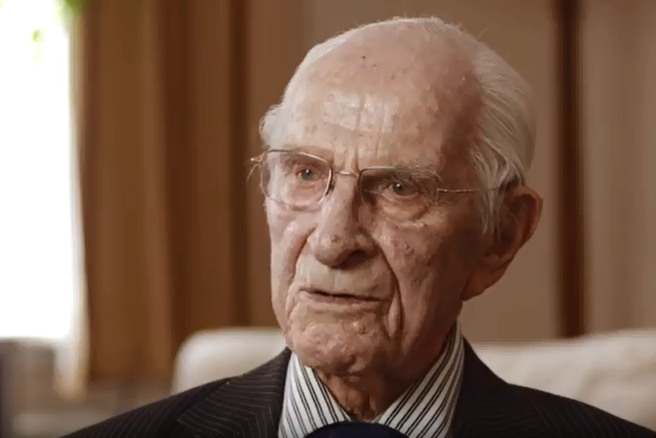 Dr Frankland became an award-winning immunologist after the war and has become more open about his period as a doctor in the camp. He believes that publishing the records is a good things for families.
"I'm over a hundred, and l'm lucky as I can still talk about it. But most people who had grandfathers or fathers who've died as prisoners of war, they would very much want to know [about them]," he said.
The collection covers the 1939-1945 period, and consists of documents from Japanese and German POW camps, including the Stalag III prison, which is famous for the mass failed breakout immortalised in The Great Escape. The records contain the names, ranks and locations of prisoners of war, along with the length of time spent in camps, the number of survivors, details of escapees and the nationalities of prisoners.