Three days after a powerful earthquake flattened several towns, particularly Amatrice, in Italy's mountainous hub, hopes of finding survivors are fading. Authorities have already pulled off rescuers from some quake-hit villages, such as Pescara del Tronto, after all the residents were accounted for. But rescuers are not sure if the number accounted for corresponds to the actual number of the people present in the towns as there were many foreign tourists in the quake-hit regions.
The government is planning to hold a state funeral in Amatrice for around 40 of the victims on Saturday, 27 August, in the nearby city of Ascoli Piceno. Amatrice was the worst-hit town with over 200 deaths reported.
The government has also announced a day of national mourning to pay tribute to the victims. Data from the civil protection department in Rome showed that around 388 injured people were being treated in hospitals, of which 40 were in a critical condition. An estimated 2,500 people have been rendered homeless following the 6.2 magnitude earthquake that struck on Wednesday (24 August), Reuters reported.
Temporary tents have reportedly been erected in the devastated towns to provide shelter to the homeless. Although the government has promised to rebuild damaged areas, with Prime Minister Matteo Renzi announcing €50m (£42m, $56m) for restoration work in the quake-hit areas, people are afraid that would not turn into reality. The government has also announced a state of emergency in the quake-affected towns.
"I'm afraid our village and others like it will just die. Most people don't live here year round anyway. In the winter time the towns are virtually empty," Salvatore Petrucci, 77, who came from the nearby hamlet of Trisunga was quoted as saying by the news agency. "We may be the last ones to have lived in Trisunga," he added.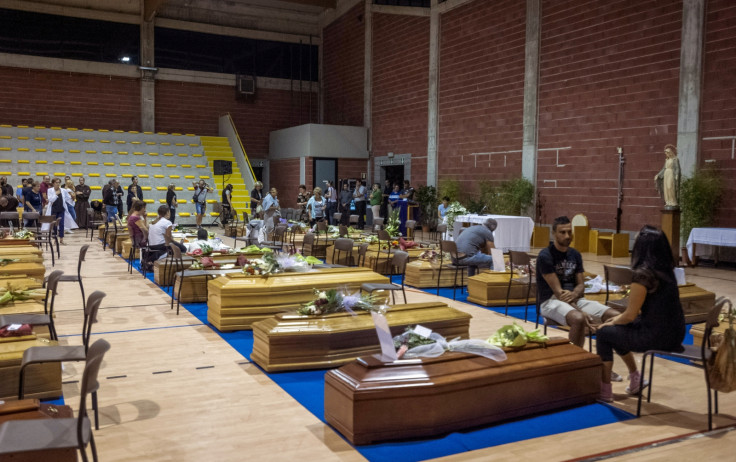 More than 1,000 aftershocks that followed the Wednesday quake have also caused damage to the affected areas. A bridge leading to Amatrice had to be closed on Friday after it suffered fresh damage in the aftershocks. The closure of the bridge has reportedly affected relief operations in Amatrice, which was branded as one of the most beautiful old Italian towns in 2015.