Italy will become a pimp if it legalises prostitution say campaigners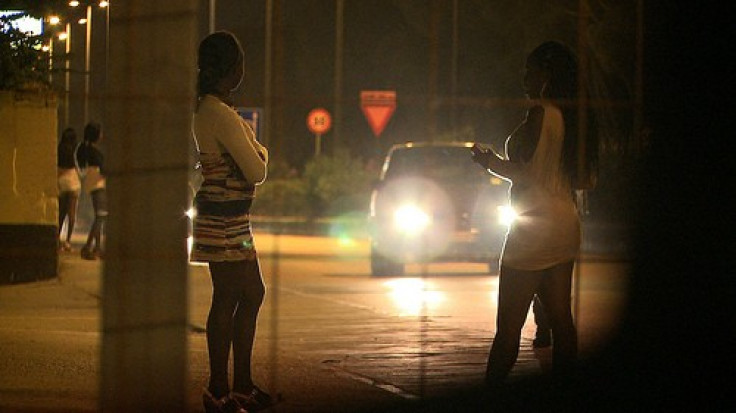 Italian and international NGOs have launched a campaign against a law proposal which aims to legalise prostitution in Italy.
Under the hashtag #ListenToSurvivors, Equality Now and its Italian partners Resistenza Femminista and IROKO aim to shed light on what they think will be the negative consequences affecting people in prostitution, should the bill passed into law.
The proposal – known also as the "Spilabotte Bill", from the name of one of the proposers, senator Maria Spilabotte – would "decriminalise pimping and brothel-keeping, create legal red light areas and criminalise those selling sex outside of these areas".
The organisations have warned that this "would both stigmatise people in prostitution and allow the Italian government to promote and profit from trafficking and commercial sexual exploitation".
The state will become a pimp
Esohe Aghatise, anti-trafficking consultant at Equality Now, told IBTimes UK that parliamentarians aim to resolve the problem of human trafficking by legalising prostitution.
"Sex trafficking is the largest type of trafficking in Italy. We are launching this campaign to push people to ask the government to listen to the survivors of trafficking and prostitution, who are the experts on these topics," she said.
"As part of our campaign, we are using the stories of two young women who are survivors of prostitution and who state that while they were being exploited, they did not meet any single woman – or man – who wanted to remain in prostitution. The greater majority of people in prostitution are there not out of choice, but because they are obliged."
Aghatise added that the proposal calls for people in prostitution to pay extremely high fees, such as €12,000 (£8,685, $13,623) a year in order to be in the trade and to obtain a form of certification from a psychologist or a psychiatric that states that they are in a suitable state of mind to be in the business.
"Some people are saying that taxing prostitution can help Italy tackle the economic crisis, but this means that the state will become a pimp.
"The Italian government is signatory and ratified the 1949 human rights convention and the 2000 Palermo protocol that call for prevention, suppression an punishment of trafficking in persons, but this law does not discourage the demand.
"We are calling for the Italian government to follow the equality model proposed by the EU where people in prostitution should be decriminalised as the main reasons why they are in the trade are beyond their control. They should be provided with support and helped if they want to exit prostitution and those who are directly involved in prostitution, such as traffickers and brothel keepers, are the ones who should be punished."
Aghatise said that Equality Now and its partners tried to contact members of the government to discuss the proposal, but never received an answer.
When contacted by IBTimes UK, Senator Spilabotte said that she is in favour of regulating people who want to work in prostitution so that only those who remain illegal will be targeted. She also believes that by legalising prostitution the country's stagnant economy can benefit due to taxation.
"Nothing would happen to clients who choose to go with a legal prostitute, but if clients go with illegal prostitutes, they will be punished because they will exacerbate the phenomenon of human and sex trafficking," she said and added that by legalising prostitution, human trafficking will be tackled.
"This law does not aim to reopen brothels, as a man who wants to exploit women will not be able to hire a building to make women work in. Women, if they want, will hire a building.
"Consider that around 80% of prostitution in Italy is run by traffickers and cartels, so we are speaking about violent prostitution. If sex workers – with certain requisites – become legal in Italy, clients will not be able to go with illegal prostitutes and thus crime organisations will not take prostitutes here in Italy. They will maybe take them to other countries.
"By legalising prostitution, only those who want to be prostitutes will be involved in the sex trade, without the risk of being exploited. This is why the proposal says there should be visits with psychologists and doctors."
© Copyright IBTimes 2023. All rights reserved.