The Chase has proven to be one of the biggest daytime television hits since its premiere on ITV in 2009, and Mark Labbett, otherwise known as The Beast, has been one of the show's most recognisable faces.
The 51-year-old television personality has opened up about the workings of the show – hosted by Bradley Walsh – along with his famous epic meltdown which resulted in him punching a wall.
During a recent episode, The Beast was infuriated and stormed off set after getting defeated, and fans were left shocked by the scenes as the clip of him losing his temper went viral.
Speaking to the Express, the professional quizzer – who has also starred on Mastermind – said: "Better the wall than the referee. I'm a sportsman."
He added: "They went back and looked at it all again on slow motion replay and picked up I'd added an 's' and then they went, 'no, no, you can't have it'. That went wrong. I'd won the game to I've lost it. Now any sportsman would tell you, when that happens, it hurts."
The three-member team he was competing against in the episode went on to win an impressive £60,000 in the final round of The Chase.
After there has been speculation over whether the ITV series is fixed or not, Labbett confirmed that it's all real.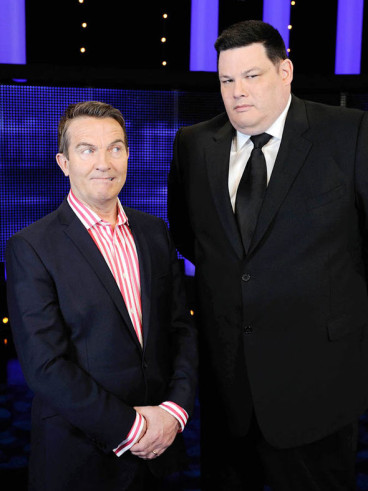 He said: "I have never thrown a question, let alone a show and would happily be strapped up to one of Jeremy Kyle's lie detectors.
"Social media is great for people's immediate gut reactions but not for a more considered opinion. My guess is that people get caught up in the excitement of the final chase and it boils over."
He went on to claim that there are always lawyers and people on set to ensure that no errors or legal breaches are made.
Labbett said that the "number one rule" of The Chase was to be fair to the contestants, divulging that when filming on an episode is paused, people on set would work carefully to make sure that the game was resumed right down to "the second".
The Chase airs today at 5pm on ITV.