ITV's Lorraine suffered a major blunder this morning when a cameraman tripped over live on television.
Presenter Lorraine Kelly was making her way into the studio with McFly's Tom Fletcher when the man behind the lens took a tumble.
The cameraman walked ahead of the pair and tried to film them while walking backwards, but was too clever for his own good, tripping up and falling to the ground, with the camera going down with him.
Fletcher had been outside doing a preview clip on a bin truck to promote his new children's book, The Creakers, and Scottish television host Kelly went outside to meet him.
The 57-year-old remained ever the professional, rushing over to help the cameraman off the ground. Both Kelly and Fletcher remained composed after the incident and carried on into the studio to chat in her newly designed set.
She looked over at her crew to check if the cameraman was alright, assuring viewers: "He's OK, he's giving me the thumbs up, he just fell on his bottom and he's absolutely fine".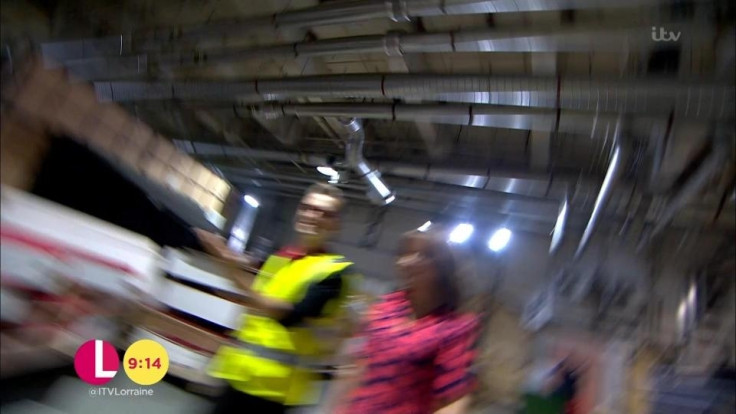 Twitter exploded with comments following the tumble, with one viewer tweeting: "Where there's a blame there's a claim #Lorraine Accident or injury at work".
Another put: "My entertainment this morning was seeing the camera man on Lorraine fall over sad life!" while a third added: "Am I delirious or did I just witness the camera man from Lorraine fall over?"
Fletcher, 32, was unfazed by the whole fiasco and seemed to enjoy his interview on the morning programme, later tweeting a snap of himself with Kelly to his Twitter followers with the caption: "Thanks for having me on the show @itvlorraine. Always fun! #TheCreakers".