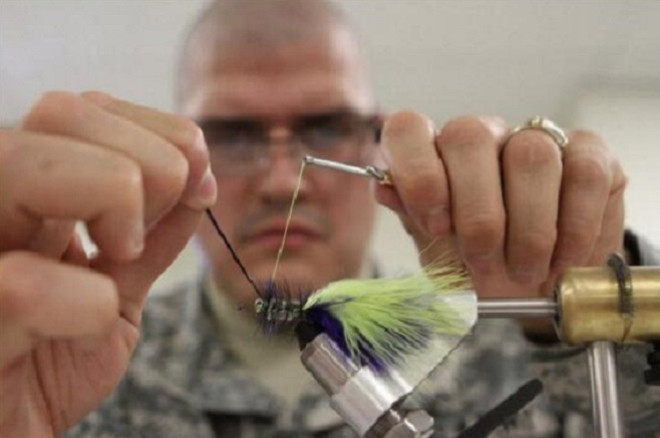 Four people have been killed and 16 injured after a US army specialist's shooting spree at Fort Hood, the Texas army base which five years ago was the site of the worst-ever mass killing in an American military installation.
Ivan Lopez, a 34-year-old army serviceman who had previously served in Iraq, began shooting in an administration building for a medical brigade, before returning to a vehicle and then entering a second building. He was armed with a .45-caliber Smith and Wesson semiautomatic pistol that he had recently purchased.
The gunman was then confronted in a car park by a military police officer, where he turned his gun on himself. Mark A. Milley, lieutenant general, confirmed that shots were fired at 4pm local time on Wednesday.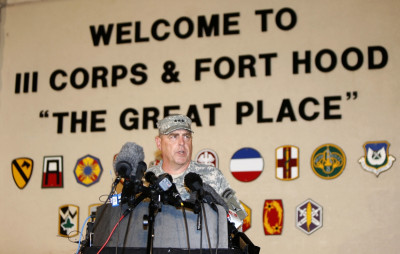 Who is Ivan Lopez?
The gunman was assigned to the 13th Sustainment Command (Expeditionary) at Fort Hood, which is a logistics and support unit. He was a specialist, one of the four junior enlisted ranks in the US army, which is above private first class and has equivalent pay to a corporal.
He arrived at the post in February, from another military base in Texas. According to CNN, James Marks, a retired army major general, said he was "surprised" at the transfer as Lopez was suffering from mental illness. He said he should have remained at the previous base for continuity of care.
What was his medical history?
Lopez suffered from depression, anxiety and other mental health illnesses, for which he was receiving treatment and medication. He had been undergoing diagnosis to determine whether he had post-traumatic stress disorder, although it had not yet been confirmed.
Milley stated that Lopez had "self-diagnosed" a traumatic brain injury but "was not wounded in action", during his time in Iraq in 2011.
Was he married?
Lopez was married and reportedly had a daughter who is around three years old. Just over one week ago, the family moved into an apartment complex close to Fort Hood.
Xanderia Morris, a neighbour of the family, described them as a "typical, average family" who would "smile whenever they'd see someone". After the news of the shooting broke on television, but the identity of the gunman was still unknown, Morris said Lopez's wife came outside crying, saying she was "just worried".
Was there a motive for the shooting?
Officials at Fort Hood have said Lopez was not in the process of leaving the army and so far, no motive for the incident has been identified.
Milley said: "We do not know a motive. We do know that this soldier had behavioural health and mental health issues and was being treated for that."
He continued by saying that there is no indication of terrorist activity, adding: "There are initial reports there may have been an argument in one of the unit areas, but no indication of an argument at the WTU."
The WTU is the Warrior Transition Command, where wounded, ill and injured soldiers are taught resilience skills.