First Daughter Ivanka Trump has defended herself from accusations of being complicit with her father Donald Trump as his administration continues to make controversial policy decisions.
In her first interview after officially joining the White House, the 35-year-old addressed a host of concerns, but she may not have been clear on the definition of the word.
Speaking to Gayle King of CBS News, she said "I don't know what it means to be complicit, but you know, I hope time will prove that I have done a good job and much more importantly that my father's administration is the success that I know it will be.
"If being complicit is wanting to... be a force for good and to make a positive impact then I'm complicit. I don't know that the critics who may say that of me, if they found themselves in this very unique and unprecedented situation that I am now in, would do any differently than I am doing."
The comments follow her earlier announcement that she would serve as an assistant to President Trump in an unpaid capacity. Ivanka and husband Jared Kushner werecriticised for not pushing back on controversial executive orders issued by Donald Trump, such as rolling back environmental regulations.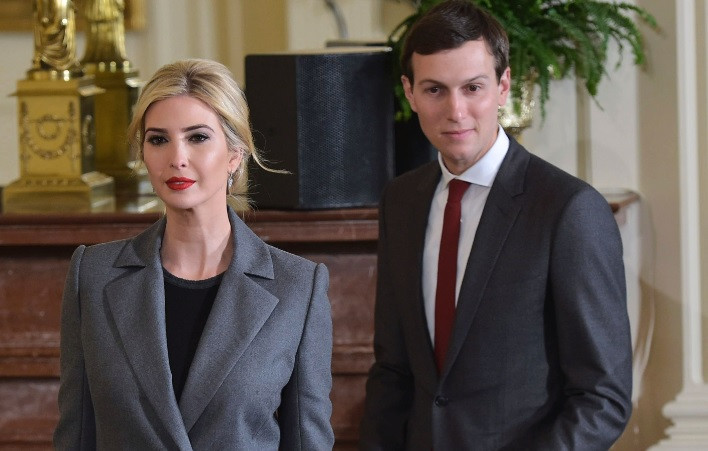 Ivanka said: "I would say not to conflate lack of public denouncement with silence. I think there are multiple ways to have your voice heard. Where I disagree with my father, he knows it and I express myself with total candor. Where I agree, I fully lean in and support the agenda."
She also addressed the issue of the qualifications of her husband, who has been given a broad portfolio of foreign affairs, but has very little experience of working in the government and diplomacy.
"Jared is incredibly smart, very talented, has enormous capacity. He is humble in the recognition of what he doesn't know. And is tremendously secure in his ability to seek informed viewpoints.
"He has an amazing team that my father has built at the White House, and that he's built that's helping work on each of these initiatives. So you know the myth that he is operating in a silo is just that," she said.
To help Ivanka Trump, Merriam-Webster sent her the definition of the word 'complicit: