Everyone assumed Ivanka Trump would be the best of the four sibling speakers at the Republican National Convention but she ended up looking positively ... presidential.
Ivanka was one of several powerful high points of the final night of the Republican National Convention that had been damaged in previous days by a plagiarism scandal, a surly Ted Cruz who refused to endorse his one-time primary rival and a general atmosphere of disparate elements seeking a centre.
For the first time the night seemed designed to not only appeal to bedrock Donald Trump supporters but to attempt to lure in possible supporters hesitating at the edges. Ivanka, 34, and billionaire Paypal co-founder Peter Thiel, who publicly announced for the first time that he was gay during his speech, were part of that strategy.
Ivanka was the perfect contrast for her bombastic, red-faced father: cool, collected, thoughtful and forceful. Rather than simply introduce and praise her father, Ivanka used her speech to appeal to women, a group of voters largely unimpressed by Donald Trump, who opposes abortion rights and has been know to refer to women as "bimbos," dogs" and "fat pigs."
Ivanka called her father a "political outsider," a "doer," and the "people's champion" but also portrayed him as warmer and gentler than he is generally viewed. She hailed him as "colour-blind and gender-neutral", and as someone who treats women as equals in business.
"At my family's company, there are more female than male executives," said Ivanka who who works as executive vice president of Development & Acquisitions at The Trump Organization. "Women are paid equally for the work that we do, and when a woman becomes a mother, she is supported, not shut out."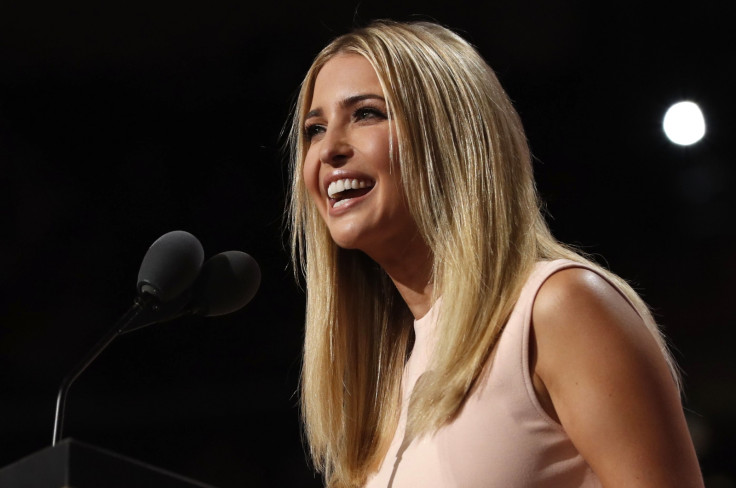 Ivanka even presented the outlines of legislative proposals she said her father intended to introduce if elected president.
"As president, my father will change the labour laws that were put in place at a time in which women were not a significant part of the workforce, and he will focus on making quality childcare affordable and accessible for all," she said.
He "will fight for equal pay and equal work" for women, Ivanka added, "and I will fight for it right alongside of him."
Her remarks effectively lengthened Trump's nomination speech, separating out his proposals for women.
Thiel reached out to Republicans in the LGBT community who had been slapped down at the convention by hard-line conservatives who held the reins in developing the party's platform that expressed strident opposition to same-sex marriage.
"Every American had a unique identity," Thiel said from the podium. "I am proud to be gay, I'm proud to be a Republican, but most of all, I am proud to be an American." Convention members gave him a standing ovation.
He became the first Republican ever to make such an announcement from the podium of a Republican National convention.
He also warned the party against fighting on social issues and encouraged Republicans to let transgender people use whichever bathroom they want to use. "This is a distraction from our real problems. Who cares?" Thiel said.
The comments were within a wider context in which Thiel supported Trump's policies, including his call to focus on the economy and an anti-war foreign policy.
What a difference a few years makes. Thiel infamously bankrolled a libel lawsuit against Gawker by wrestler Hulk Hogan that bankrupted the media company because Gawker outed Thiel as gay in 2007 against his wishes.
The day didn't begin nearly so well. Ted Cruz explained his reasons to an angry Texas delegation for not endorsing Trump during his convention speech the previous night.
"I am not in the habit of supporting people who attack my wife and attack my father," a still-angry Cruz explained. Trump posted contrasting photos of his wife and Cruz's wife on Twitter when he was running against Cuz, implying that Melania Trump was prettier. He also implied with absolutely no evidence that Cruz's father was somehow involved in the assassination of John F Kennedy.
And campaign manager Paul Manoforth didn't help Trump's cause with women much when he insisted his boss would win over female voters with a garbled sexist explanation that "women feel they can't afford their lives, their husbands can't afford to pay the family bills".
In an unusual twist, a copy of Trump's speech was leaked to media outlets that immediately began fact-checking it, so that some of Trump's comments had already been contradicted by the time he presented them.