Revenge is best served cold, or at least that is what Peter Thiel believes. The co-founder of PayPal recently confessed to funding numerous lawsuits against media brand Gawker, the most famous of which is the Terry Bollea (also known as Hulk Hogan) case.
In response, Gawker founder Nick Denton published an open letter to the tech billionaire in which he calls him "thin skinned" and "vindictive". The letter, which hit the website on 26 May, goes on to challenge Thiel to a public debate on the role of journalism.
"This vindictive decade-long campaign is quite out of proportion to the hurt you claim," Denton wrote, referring to the article that started this animosity — a 2007 article in Gawker-owned, now-defunct Silicon Valley magazine Valleywag, which mentioned Thiel was gay. At the time, he was not ready to make that information public.
"Your revenge has been served well, cold and (until now) anonymously. You admit you have been planning the punishment of Gawker and its writers for years, and that you have so far spent $10 million [£6.8m] to fund litigation against the company," Denton reiterated.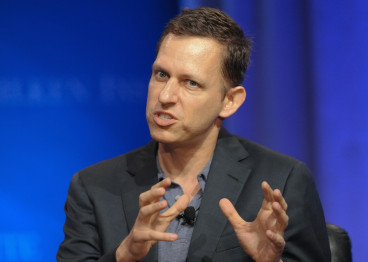 After acknowledging rumours that he has been playing a major role in Gawker's legal battles, Thiel explained to New York Times: "It's less about revenge and more about specific deterrence." He pointed out that the digital magazine published stories that had often impacted people's lives in a "painful and paralyzing" way. "I saw Gawker pioneer a unique and incredibly damaging way of getting attention by bullying people even when there was no connection with the public interest."
Denton, however, did not see it as a philanthropic move and said it showed the Silicon Valley success as "a thin-skinned billionaire who, despite all the success... seethes over criticism and plots behind the scenes".
He pointed out that the lawsuits by Hulk Hogan and two other plaintiffs being represented by the same lawyer Charles Harder were not only against the company but also individual reporters. "Peter, this is twisted. Even were you to succeed in bankrupting Gawker Media, the writers you dislike, and me, just think what it will mean," he wrote before going to warn him on the repercussions of his actions.
"We, and those you have sent into battle against us, have been stripped naked, our texts, online chats and finances revealed through the press and the courts; in the next phase, you too will be subject to a dose of transparency. However philanthropic your intention, and careful the planning, the details of your involvement will be gruesome."
The court awarded Hulk Hogan $140m (£98.5m) after Gawker leaked a sex tape of the wrestler in 2012. Appeals have already been filed by the media house to overturn the verdict and reduce the payment. Gawker confirmed that it had hired a senior banker at the firm, Houlihan Lokey, to provide financial advice.