Ivanka Trump's ambition to be US president revealed in Channel 4 documentary
It runs in the family...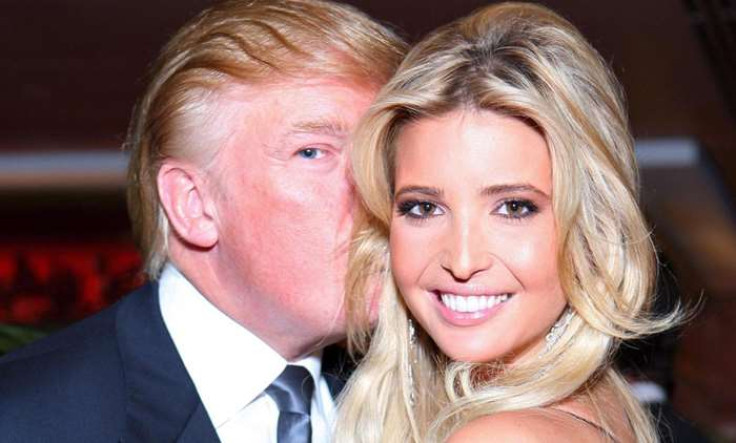 If we should learn anything from tonight's TV pick, it's to never underestimate a Trump.
Channel 4's documentary, Ivanka Trump: America's Real First Lady?, investigates the 35-year-old's alleged desire to become president of the United States.
Always pictured a few feet away from her father at pretty much every event during his presidential campaigning, sometimes next to or behind her stepmother, Melania Trump, perhaps there was more to Ivanka's consistent show of support.
Speculation about President Trump's elder daughter's political ambitions began after she was recently appointed as an assistant to him, despite it being an unpaid role.
Presented by Matt Frei, the fascinating documentary features psychologists, political analysts and academics as they explore her fervour for politics and becoming the next US head of state.
Author and investigative journalist Vicky Ward says: "I wouldn't be at all surprised if she had political ambitions herself.
"When describing her dad to me one time, she said: 'My father is the most loyal, kind and much more detail-oriented builder than you give him credit for, but if you hit him, he's going to hit you right back.' She said that with great approval. She's got that in her."
Frei appears unsure of Ms Trump's abilities, but acknowledges her rise – amid the curious absence of Melania – as one of the most influential women in the world and a potential president.
He also finds out how the model-turned-businesswoman fits into her father's administration, how she aligns her women's rights campaigns with Trump's more controversial views and if she really does dream of moving into the White House one day.
Her husband, Jared Kushner, 36, was appointed as a senior advisor to Trump, and was hugely successful in his own right as a real estate investor and developer, and newspaper owner of New York Observer. Havard-educated Kushner has been married to Ivanka since 2009 and the couple have three children together.
Ivanka joined the family business in 2005 before delving into fashion modelling, and is executive vice president of development & acquisitions at the Trump Organisation as well as having her own fashion lines.
Ivanka Trump: America's Real First Lady? premieres at 9pm on Channel 4 tonight (15 May).
© Copyright IBTimes 2023. All rights reserved.