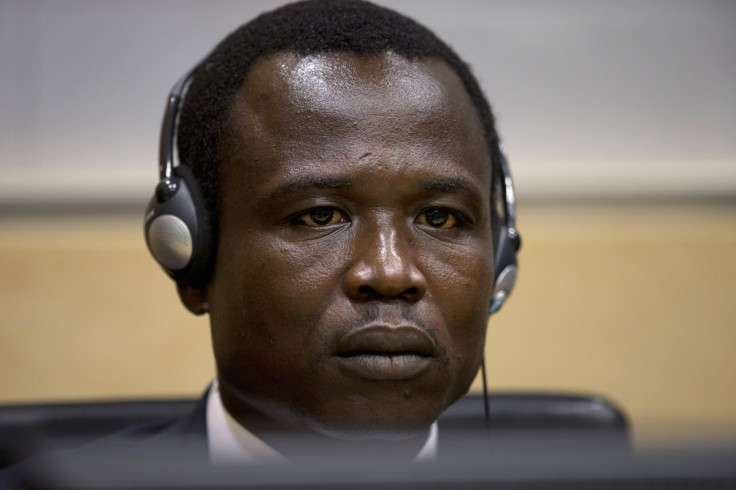 The most feared commander of Ugandan rebels Lord's Resistance Army (LRA), Dominic Ongwen, has plead not guilty with respect to the 70 charges of war crimes and crimes against humanity he faces at his trial at the International Criminal Court.
The rebel group has committed human rights violations against civilians for nearly three decades, abducted tens of thousands of children for use as soldiers and sexual slaves, and killed and maimed people across Uganda, the Congo, South Sudan, and the Central African Republic (CAR).
Ongwe's trial, which started today (6 December) with a reading of the charges, is the first-ever domestic or international court case involving a commander of the LRA.
This will be followed by opening statements from the prosecution and lawyers who represent over 4,000 victims. The trial will then adjourn until 16 January 2017, when the prosecution will begin to present its evidence.
The commander told the Hague-based court it should be LRA chief, Joseph Kony, who is still at large, facing the charges instead of him.
The ICC opened an investigation into crimes in northern Uganda in July 2004, following a request from the Ugandan government, and a warrant for Ongwen was issued in July 2005.
Ongwen's trial centres on alleged crimes in 2003 and 2004 during attacks on civilians in four camps for internally displaced persons including murder, torture, enslavement, persecution, and pillage. Charges also include sexual and gender-based crimes and the conscription and use of child soldiers in northern Uganda from 2002 to 2005.
During his speech in which he referred to his abduction into LRA ranks as a 10-year-old child, Ongwen claimed to have also been a victim.
In her opening statements, ICC Prosecutor, Fatou Bensouda, said: "The majority of soldiers in Dominic Ongwen's group in 2003-2004 were children younger than 18 [...] children as young as six received military training in Ongwen's brigade."
"Forced wives given no choice [and were] treated as spoils of war, awarded as prizes without any more to say than if inanimate objects. Women [were] held for months and in many cases years in sexual and domestic slavery, subjected to repeated rape. Ongwen's crimes created a whole category of other victims: children born in captivity via forced marriages also suffered."
Bensouda added: "This Court must decide whether Ongwen is guilty of serious crimes committed as an adult with which he stands charged".
In Uganda, the ICC trial is live streamed and translated so that local communities in areas most affected by the LRA rebels, can follow and understand the proceedings.
"Victims of Ongwen's brutal crimes have waited enough to see justice done. It is past time we deliver to them what they are owed," Bensouda said.