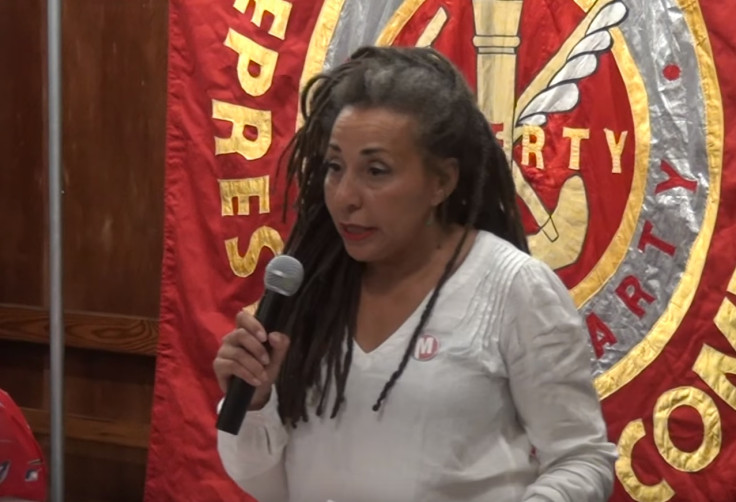 Veteran Labour campaigner Jackie Walker has been suspended from the party for the second time, over comments she made at a party training event.
Video taken at the Labour conference fringe on Monday showed Walker saying "she had not found a definition of anti-Semitism she could work with" and questioning the scope of Holocaust Memorial Day.
"Wouldn't it be wonderful if Holocaust day was open to all peoples who've experienced Holocaust?", Walker is heard saying in the video.
When told the day commemorates all post-World War II genocides, she said "in practice it is not circulated and advertised as such".
The Holocaust Memorial Day Trust's website does feature memorials of other genocides, including those in Bosnia, Cambodia and Dafur.
Labour has said it does not comment on individual party memberships, but the Press Association has reported that Walker, who is the national vice-chair of Momentum, has been suspended from the party.
Labour MP John Mann said Walker's comments were "unacceptable in a modern political party.
"Enough is enough," said Mann. "Though she claims impunity for many reasons, [in a later statement Walker said that she is Jewish] Jackie Walker's behaviour is discriminatory, provocative, offensive and by any standard unacceptable in a modern political party.
"Not only has she caused offence personally, she has inspired waves of anti-Semitic and racist backlash including Holocaust denial," he told the Huffington Post.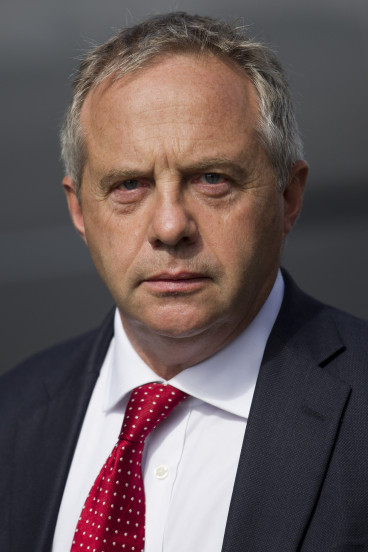 "Not only must she be expelled from the Labour Party immediately but all those abusing others in supporting her must go too.
"Temporary suspensions are not good enough, these people must be given permanent bans and no platform to express their anti-Semitism anywhere in the Labour Party, if we are to be serious about opposing anti-Jewish hatred."
Former London mayor Ken Livingstone defended Walker, telling the Press Association: "There's a difference between ignorance and anti-Semitism.
"I suspect you'll find the majority of people in Britain didn't know the Holocaust Memorial Day had been widened to include others."
The Momentum steering committee is also likely to remove Walker from her role with organisation, according to reports.
Barbara Ntumy, a Momentum activist, said Walker's comments were "completely inappropriate and out of order".
"I think the Labour Party and Momentum will deal with her properly. I do think her comments are vile," she told the BBC's Daily Politics programme on Friday.
"I think that those comments are not acceptable in that room, they're not acceptable anywhere, and I don't agree with her at all."
In a statement following the initial release of the footage filmed at the training session, Walker said: "In the session, a number of Jewish people, including me, asked for definitions of anti-Semitism. This is a subject of much debate in the Jewish community. I support David Schneider's definition and utterly condemn anti-Semitism.
"I would never play down the significance of the Shoah. Working with many Jewish comrades, I continue to seek to bring greater awareness of other genocides, which are too often forgotten or minimised.
"If offence has been caused, it is the last thing I would want to do and I apologise."
In May, Walker was suspended from the Labour Party for making comments on social media claiming Jews were the "chief financiers of the sugar and slave trade".
She was readmitted to the party after an investigation.
The theory that Jewish financiers were primarily responsible for the slave trade first came to public notice after being discussed in The Secret Relationship Between Blacks and Jews, which was published by the Nation of Islam in 1991. The theory was quickly debunked by various academics and historians.
The head of the department of Afro-American studies at Harvard University, Henry Louis Gates, Jr, described the book as "the Bible of new anti-Semitism" saying it "massively misinterprets the historical record, largely through a process of cunningly selective quotations of often reputable sources".