'Clownageddon' continues as creepy clowns are spotted in three more US states
'We won't stand for anyone terrorising our community' warned Greeley district attorney.
More towns across America have been unnerved by alleged creepy clown sightings or related threats in three new states, according to reports on Thursday (29 September).
The latest sightings in Florida, Virginia and Colorado come after the fatal stabbing of a teenage boy on Tuesday (27 September) in Pennsylvania, by someone wearing a clown mask.
Authorities in Palm Bay, Florida, are apparently on alert since a resident reported seeing two "creepy clowns" staring at her from across a road as she walked her dog at night.
"I never run, but I turned and ran back to my home as fast as I can," Kelly Reynolds told Florida Today. "These clowns have to go away."
However, a police search of the area failed to locate the clowns.
A Facebook viral video - which has gained over a million views and filmed in nearby Marion County, Florida - also revealed a mystery clown in pale make up an an orange wig standing silently on the side of the road in the dark.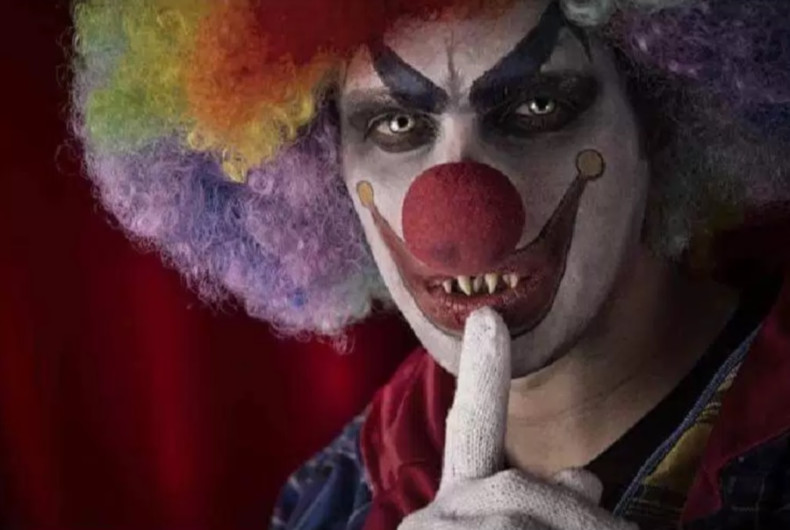 "We stopped to record and then he started to move so we took off," Facebook user Caden Parmelee wrote in a video post. "Not trying to die today."
In Henrico County, Virginia, a mother and daughter videotaped a clown leering at them from another car during rush hour. The clown matched the description of one appearing amid a group of clowns in a forest in nearby Augusta County that had been reported earlier by a father who was fishing with his two children.
Two teenagers were later arrested in the area for chasing young children while wearing clown masks, reported the local CBS station.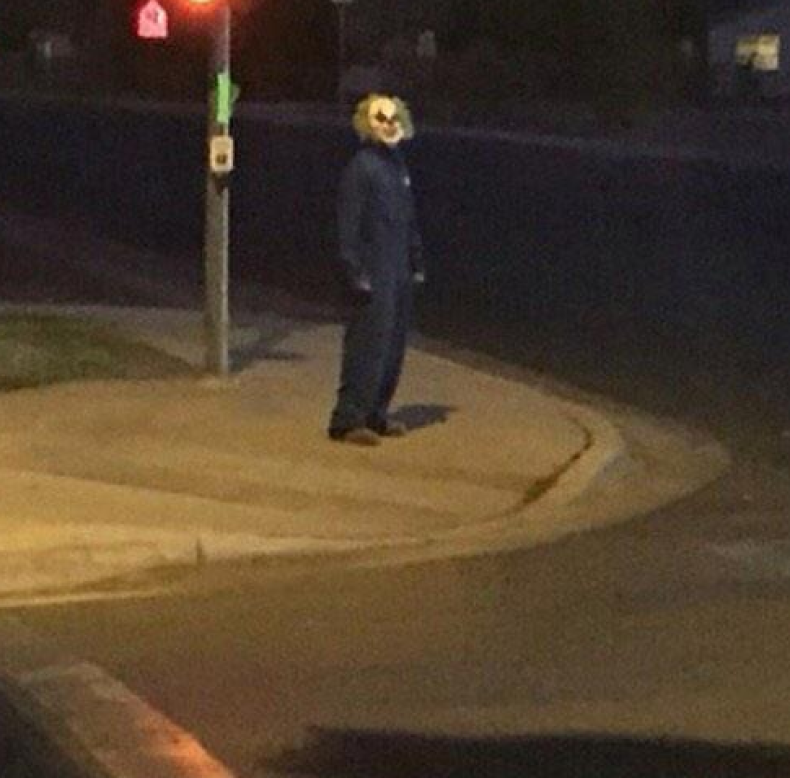 In Greeley, Colorado, a Facebook post promised a Halloween night killing by a clown. The threat soon grew to a vow to attack area schools. One claimed to be from "Sparkles" the clown and warned: "Sparkles don't like u bye."
Police believe that have tracked the threats to a teenage boy, according to a statement from Greeley's district attorney.
"Parents, please talk to your teenagers about this problem," said Weld County District Attorney Michael Rourke.
"They must realise this isn't a harmless joke. This 'joke' heightened fears in students, parents and school officials. We won't tolerate people terrorising our community, and we will charge them where we see fit."
The bizarre, menacing trend started over the summer in South Carolina, where residents first reported suspicious clowns luring children into woods. Since then, creepy clown sightings have been reported in Alabama, Pennsylvania, Kentucky, and North Carolina.
There have also been other ominous Internet posts about pending clown "purges" and other threats at schools. Two people were also arrested in Georgia earlier this month for making false reports to police about menacing clown sightings.
"The problem is that someone dressed like a clown could scare someone and there's a possibility you could end up with someone getting shot," warned Lieutenant Mike Bandish of the Palm Bay Police Department. "A person could think that they're about to get robbed."