Jaden Smith's bizzare Met Gala accessory? His chopped-off dreadlocks
The young actor recently cut his hair for a role in the upcoming drama Life In A Year.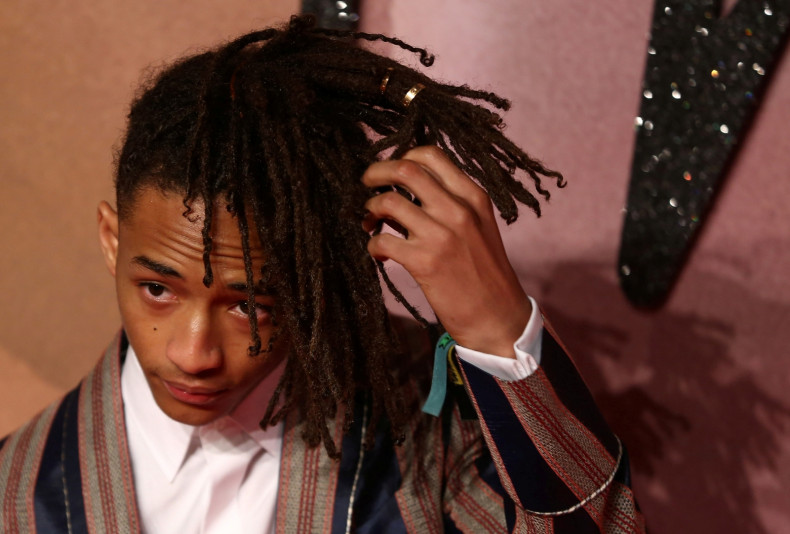 Will and Jada Pinkett Smith's kids have a very distinct style so we were definitely expecting something dramatic of their son Jaden when he walked the red carpet at the Met Gala. True to form, the Karate Kid actor arrived at the 1 May event at the Metropolitan Museum of Art in a full-black ensemble and a diamond-studded dental grill.
But what was most interesting was that the 18-year-old decided to accessorise it with his recently cut dreadlocks.
Jaden carried the dyed locks in his hand as he posed for photographers in his Louis Vuitton tee shirt, trousers, over coat and heeled ankle boots. According to Teen Vogue, he also carried around a wireless speaker.
The actor, whose blonde hair, became his signature look for a while, had it cut off to prepare for his role in the upcoming drama Life In A Year. Will Smith shared photos of him posing with his son's chopped hair on Facebook on 11 April.
"Getting Jaden Smith ready for the first day of filming #LifeInAYear... maybe I should've used scissors?!" Smith captioned the photos.
The Get Down star plays the role of a 17-year-boy in the romantic drama alongside Cara Delevingne. On learning that his girlfriend is dying, he plans to set up their entire life together, all in the year she has left.