April 2017 is nearly upon us and, in true Netflix fashion, the streaming service has uploaded a huge number of great titles to watch, from original series Girlboss and the continuation of The Get Down to war movie Sand Castle.
But with so many new titles to check out, how do you narrow down what's worth your time? To help you decide what best suits your binge-watching tastes, IBTimes UK has compiled a list of what's hitting the platform over the next month (and when)...
Win It All
Having recently premiered at South by Southwest (SXSW) film festival in the US, Win It All stars Keegan-Michael Key, Joe Lo Truglio and New Girl's Jake Johnson. The latter (who co-wrote the film alongside director Joe Swanberg) plays Eddie, who agrees to look after a mysterious duffel bag for an acquaintance gearing up to serve a sentence in prison.
When he discovers there is cash in the bag, he's unable to resist temptation and ends up spending it all. But when the acquaintance of his has their release date brought forward, Eddie realises he doesn't have much time to right his wrongs and sets out to win the money back.
The Get Down: Season 1 - Part 2 (7 April)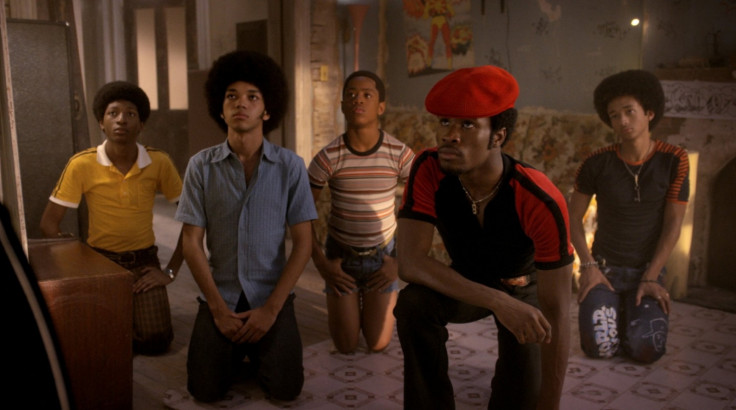 Following on from the show's popular first half, which was released in August 2016, Netflix is gearing up to unveil Part II of musical drama The Get Down in April. The six episodes are set to see Zeke, Shaolin, Ra-Ra and the others continue to make music together after emerging victorious in their sing-off with The Notorious Three.
Meanwhile Myleene (Herizen F. Guardiola) puts Zeke and the brothers to work after finally realising the potential in their music in Part I's finale. But while she's helping the boys out, will she find time to work on landing that elusive record deal she deserves?
Better Call Saul: Season 3 (11 April)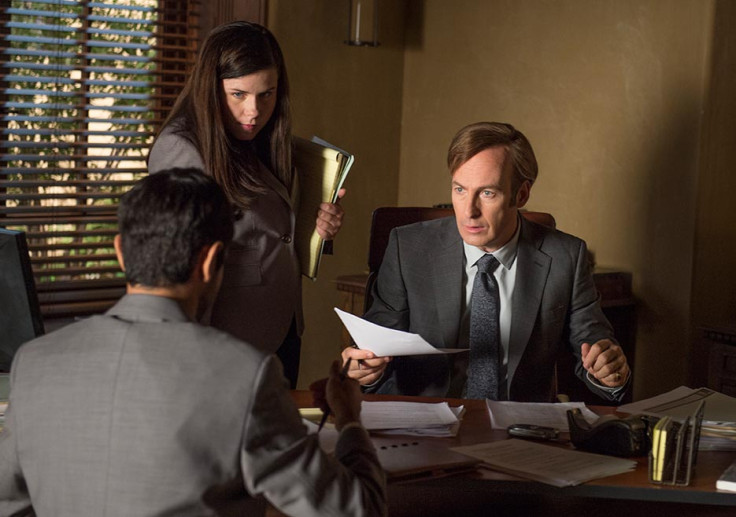 Off the back of the hugely successful drama series Breaking Bad came Better Call Saul, a prequel/spin-off series that focuses on the career of criminal lawyer Saul Goodman, or as he was known back then, just Jimmy McGill. Now, he's back for the show's third season as it continues to depict his rise from small attorney to the morally-challenged uber-solicitor that was employed by Bryan Cranston's Walter White in the much-loved original series it's inspired by.
Magic Mike (13 April)

Loosely based on lead actor Channing Tatum's early life, Steven Soderbergh's 2012 comedy drama Magic Mike tells the story of a young stripper trying to make ends meet by working as a handyman by day. But by night, Mike makes easy money showcasing his dance skills and... getting his kit off, basically.
Mike sees potential in a teenager named Adam (whom he dubs the Kid) and takes him under his wing, so that he can perfect his performing skills from the best in the biz. However, Mike soon learns that there's a downside to their risque lifestyle when it threatens his romance with the Kid's sister.
Chelsea: Season 2 (14 April)
Following on from her talk show's popular first season, comedian Chelsea Handler returns to Netflix for another instalment, complete with the usual celebrity interviews, topical advice segments and Handler's adventures in San Francisco, the UK, Berlin and India. Unlike season one, which featured a whopping 90 half-hour episodes that launched on the platform every Wednesday, Thursday and Friday, the new season will drop one hour-long episode every Friday night.
The Neon Demon (15 April)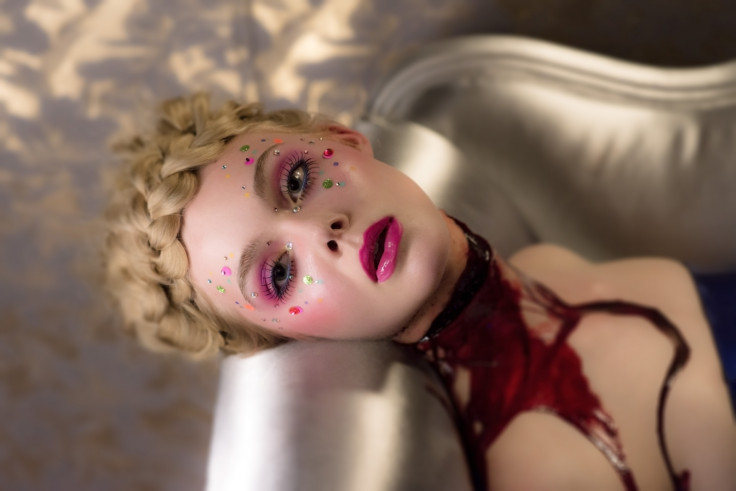 Psychological horror The Neon Demon sees Elle Fanning star as Jesse, a 16-year-old girl who travels to the city in hopes of becoming a successful model. Upon her arrival, she soon gets discovered by a couple of high-profile photographers and designers that make her the envy of established models much older than she is.
To her relief, she soon gets taken under the wing of overly-friendly make-up artist Ruby (Jena Malone), who then introduces her to fellow posers Sarah (Abbey Lee) and Gigi (Bella Heathcote). Before long however, the young women become jealous of the fresh-faced new arrival and the more they hear of her instant success, the more they want to put a stop to it – in any way they can.
The Babadook (16 April)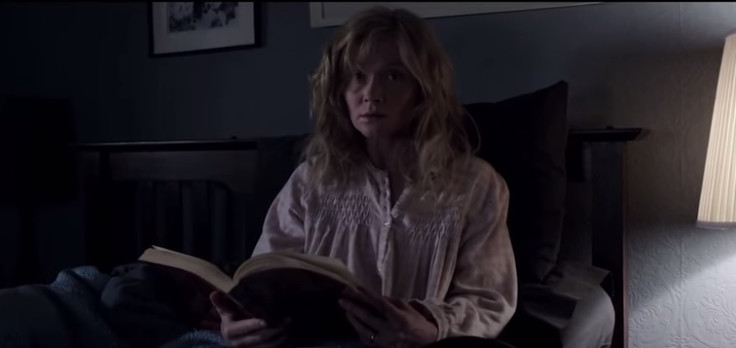 Jennifer Kent's feature-length directorial debut The Babadook centres on single mother Amelia (Essie Davis), who is struggling to care for her troubled son Sam after the violent death of her husband. Sam starts obsessing over a shadowy monster that appears to be plaguing him. As her son's behaviour spins further out of control, Amelia is gradually forced to accept the eponymous apparition may not be a figment of his imagination.
Matilda (19 April)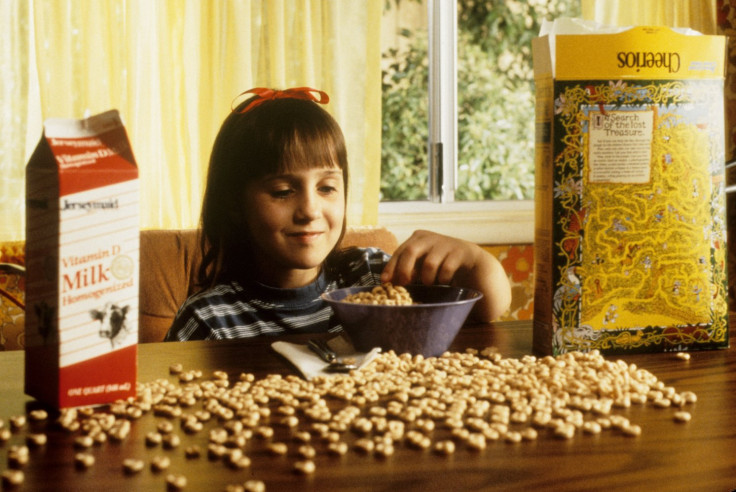 Based on Roald Dahl's novel of the same name, Matilda tells the story of a young girl born into a family who don't want anything much to do with her. As she grows, Matilda learns she has a pretty gifted knack for academics – something her family is certainly not into – which only distances her more from her mother, father and brother.
But when she starts attending school, she bonds with her kindly teacher and unexpectedly discovers she has the power of telekinesis. Thankfully to, as not only are her family brutes but so is the school's villainous headmistress, Miss Trunchbull!
Bill Nye Saves The World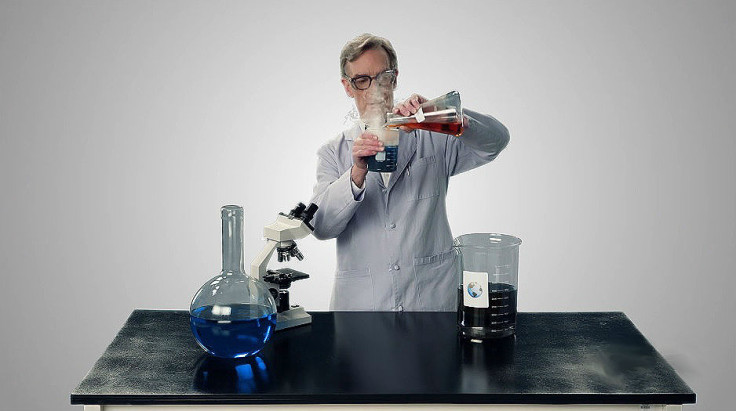 Everyone's favourite science guy is back with Bill Nye Saves The World. The show will not only focus on all things academic, but discuss subjects as vast-ranging as society, politics and pop culture and feature guest appearances from comedian Nazeem Hussain, presenter Derek Muller and model Karlie Kloss.
According to Netflix, the first season will climate change, alternative medicine, video games and even sex. From a completely scientific point of view, of course...
Girlboss
Based on Sophia Amoruso's autobiography of the same name, Girlboss centres on Sophia (Britt Robertson), a broke, young woman who isn't a great lover of authority. In a bid to make some money, she begins selling vintage clothes online and discovers that she has both a passion and a knack for it, turning it into a profitable business. As her fashion empire grows, she must learn to juggle life and career whilst never forgetting her mantras: 'Don't ever grow up. Don't become a bore. Don't let The Man get to you..'
Sand Castle (21 April)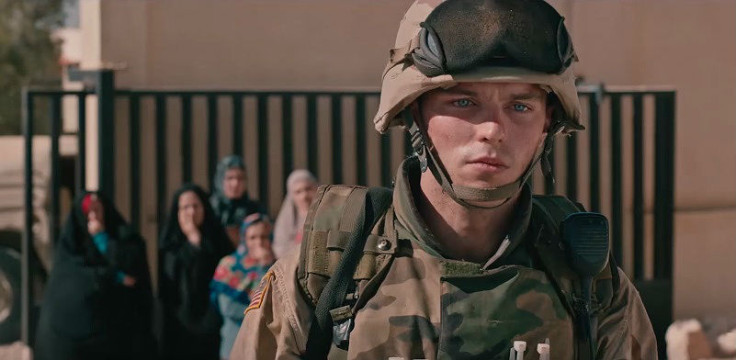 Based on true events and starring Henry Cavill, Hidden Figures' Glen Powell and Nicholas Hoult, war drama Sand Castle follows Matt Ocre, a young machine gunner stationed in Iraq in 2003. During his service, his platoon is tasked with repairing a broken water system in the dangerous village of Baqubah, but soon the soldiers find themselves striving to protect the village's innocent residents.
Dear White People
Based on the 2014 movie of the same name and once again written by Justin Simien, Dear White People follows four black students at the fictional Winchester University, so prestigious it's on the same level as an Ivy League college. While there, controversy breaks out after a large number of white students throw a 'blackface' party and Samantha White (Logan Browning) decides to call out the racist transgressions within the school and its society.
Casting JonBenét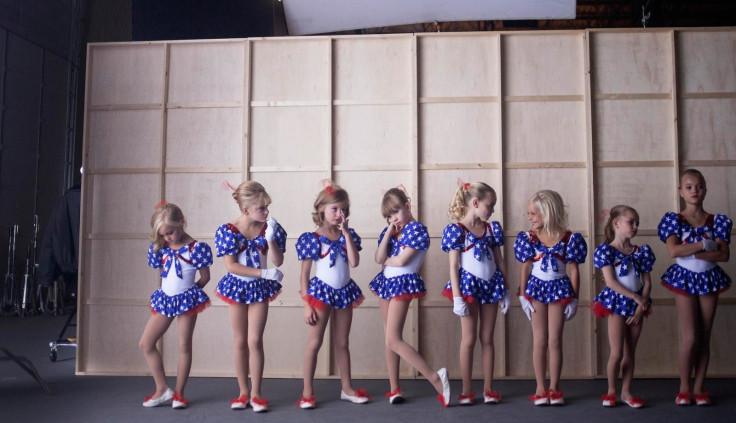 While it definitely won't be an entertaining watch in the conventional sense of the word, Netflix's documentary Casting JonBenét is sure to be a title to check out next month. As expected, it centres on the currently unresolved death of six-year-old beauty queen JonBenét Ramsey, whose body was tragically found inside her family's Colorado home the day after Christmas in 1996.
Blending fact with fiction, director Kitty Green explores the murder through the eyes of actors auditioning for a docudrama about the case as well as examining all of the theories people have about what happened that fateful night.
Before I Wake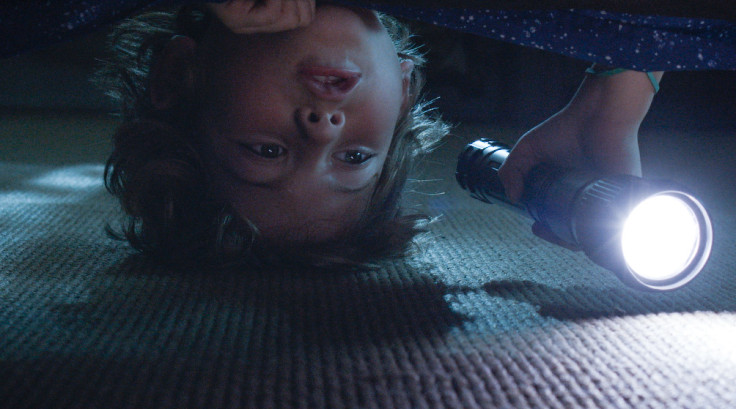 Room's Jacob Tremblay stars alongside Kate Bosworth and Thomas Jane in fantasy horror Before I Wake. It centres on married couple Mark and Jessie who decide to foster 8-year-old Cody after their son dies tragically. However, they soon find out that Cody is terrified of falling asleep and for a pretty harrowing reason too...
Small Crimes (28 April)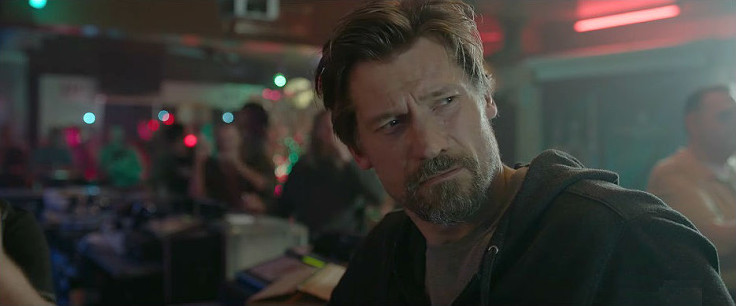 Netflix Original black comedy Small Crimes centres on disgraced former cop Joe Denton (Game of Thrones' Nikolaj Coster-Waldau), who returns home after finishing a six-year prison sentence for attempted murder and finds it difficult to slot back into everyday life. But in his quest for peace and redemption, he winds up getting embroiled in a mess he thought he'd left behind; targeted by a corrupt sheriff, a vengeful district attorney and a mafia boss.