James Foley: Journalist's Family Pay Emotional Tribute to Courageous Son
John Foley: 'Jim was an extraordinary son, brother, journalist and person. A compassionate American.'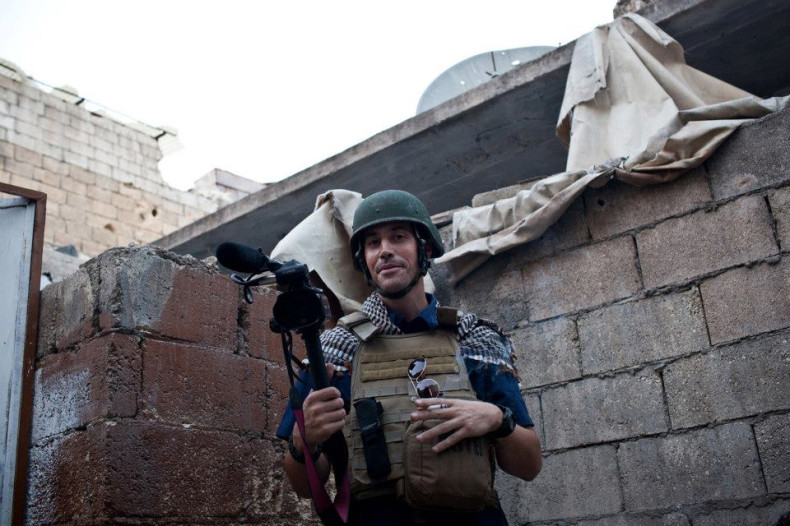 The father of James Foley has paid an emotional tribute to his son.
John Foley said that he is "proud of his son," who was beheaded by militants and " knows he is in heaven."
The grieving father made a statement just hours after a video emerged of an Islamic State (IS) militant brutally murdering the journalist.
John Foley said: "He thought this was his job, his passion. He wasn't crazy. He was motivated by what he thought was doing the right thing."
"He was always a listener and just couldn't detach from other people's lives. It's difficult to find solace at this point in time, but Jim is free. We know he's in God's hands and ... we know he's in heaven.
"We're so proud of him. We have to be happy for him. We need the courage and the prayers to continue without him, because he was an inspiration for us and for so many others.
"We miss his courage and his love and his determination. His laugh. His smile."
Fighting back tears, he said he was certain James would have courageously offered to be executed first to save his colleague and fellow hostage Steven Joel Sotloff.
Jim was "was a martyr for freedom. His brother Michael and I are both sure he volunteered to go first. I am sure he wouldn't shrink from the situation and said someone has got to go first. That is who he was."
Revealing that the family had not watched the beheading video, he said that the brutality of his son's death was too difficult to contemplate.
"He met the most horrific end and it haunts me how much pain he must have been in and how cruel this method of execution is as opposed to so many others. He was courageous to the end and he accepted his situation and he gathered his faith."
Speaking from the family home in Rochester, New Hampshire, his mother Diane added: "Jim was a fun loving, daring kid. Every time we got despondent in the last two years, we thought of Jim and his suffering. He was helping the other prisoners. There were some much younger in his cell. He would some times hold them, we're told, who were struggling. "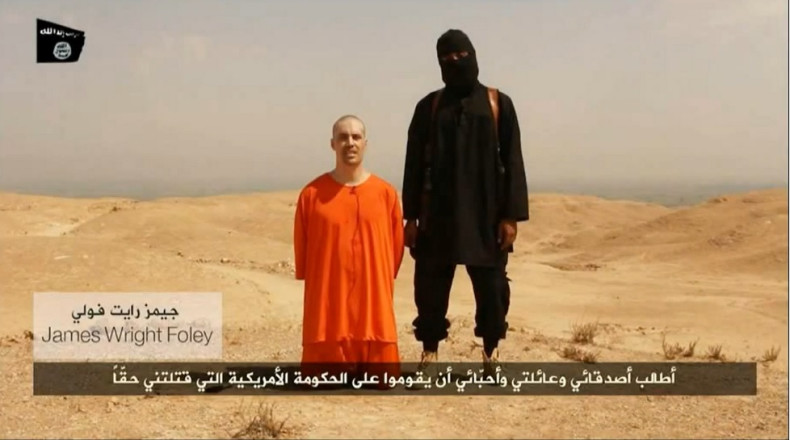 Condemning the brutality of the militant regime she added: "There is no reason for this slaughter. Jim was just a symbol for our country. Jim was there to hear the truth and bear witness to the love and suffering...and they (ISIS) knew that."
"Jim would never want us to hate or be bitter. We're praying for the strength to love like he did.
"We thank Jim for all the joy he gave us. He was an extraordinary son, brother, journalist and person. We're very proud of Jim. He was a courageous, fearless journalist. A very compassionate American."
Foley, a journalist who has covered conflicts in countries such as Iraq and Afghanistan, has been missing after being taken hostage at gunpoint by Sunni rebel fighters. from the group Jabhat al Nusra in Syria in 2012 while reporting from Taftanaz, northern Syria, for the GlobalPost.
The video titled A Message to America said that Mr Foley was being killed because Barack Obama had ordered airstrikes against IS positions in northern Iraq.
The National Security Council (NSC) has confirmed that the video is authentic.
It has since been revealed that James Foley's family were warned he would be killed a week before he was beheaded by an Islamic State militant. Philip Balboni, President of the Global Post news website, said they received an email last Wednesday hitting out at US airstrikes and saying Mr Foley would be "executed".
Mr Balboni said: "On Wednesday night last week the Foley family received an email from the kidnappers that was full of rage against the United States bombing and they stated that they would execute Jim.
"Obviously, we hoped and prayed that that would not be the case.
"We communicated as quickly as we could, with the captors; pleaded with them for mercy."
During the video, Islamic State also threatened to kill another US journalist, Steven Sotloff, who they claim to be holding.
James Foley's younger brother Michael criticised the US government, saying he thought it could have done more to save Mr Foley and now needed to act to rescue Mr Sotloff.
Meanwhile, President Barack Obama paid his tribute to James Foley and pledged to protect US citizens in the face of injustice.
"Today the American people will all say a prayer for those who loved Jim. Jim was taken from us in an act that shocks the conscience of the entire world. Jim Foley's life stands in stark contrast to his killers."
"No faith teaches people to massacre innocents. No just god would stand for what they did yesterday and what they do every single day. (Islamic State) has no ideology of any value to human beings.
"The United States of America will continue to do what we must do to protect our people. When people harm Americans anywhere, we do what is necessary to see that justice is done."
Just before he was murdered, Mr Foley was given a chance to make a statement.
He said: "I wish I had more time, I wish I could have the hope of freedom and seeing my family once again, but that ship has sailed."