The man who allegedly killed 12 movie goers and injured 70 others at a cinema screening of The Dark Knight Rises in Colorado is due to stand trial today (27 April).
James Holmes is alleged to have sent people diving under their seats as he threw tear gas and opened fire as they watched the Hollywood blockbuster at a multiplex cinema situated in the Denver suburb of Aurora in 2012.
The former neuroscience student will plead not guilty to charges of first-degree murder and attempted murder due to insanity. His defence team said he was having a "psychotic episode".
But prosecutors will push for the death penalty if they can prove he was sane at the time of committing the crime. They claim he bought guns and thousands of rounds of ammunition in the months leading up to the attack.
One of the survivors, Marcus Weaver, tried to hide under his seat but was shot in the shoulder while his friend Rebecca Wingo was killed.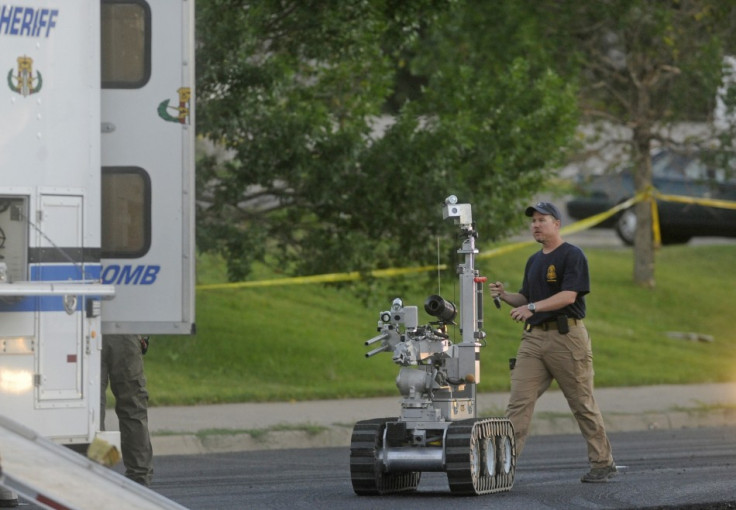 "As I sat down there in the dirt on the floor with popcorn on my face, I remembered people were stepping on my back trying to get out, and AR-15 bullets were whizzing past my head and, as a matter of fact, in my seat," he told Sky News.
"If I'd stayed where I was I wouldn't be sitting here and talking to you today. I was sitting on the floor and he just kept firing, firing, firing round after round after round."
Holmes's family have since called for their son's life to be spared.
"We know the best outcome for our severely mentally ill son would be treatment for life in a psychiatric institution," they previously told the Denver Post.
A jury of 12 have been selected from more than 9,000 candidates.