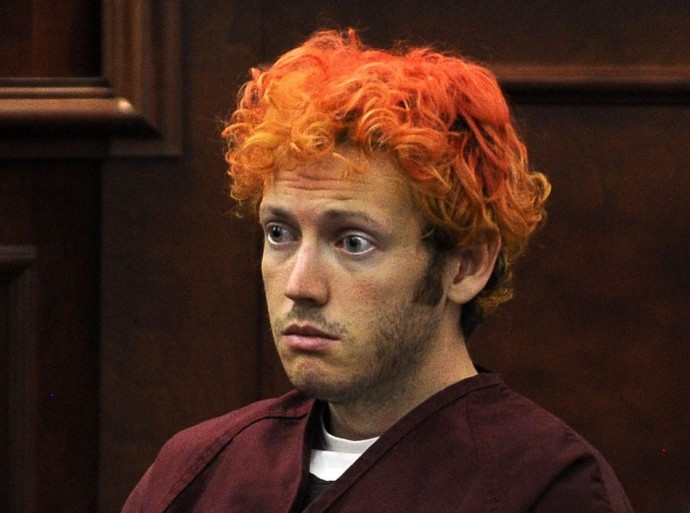 The parents of a man who shot dead 12 movie goers in a Colorado cinema during a screening of Batman film The Dark Knight Rises have pleaded for their son's life to be spared.
Arlene and Robert Holmes urged prosecutors to accept a guilty plea from their son, James Holmes, and impose a life sentence to spare the additional trauma that a court trial would cause survivors and the families of victims.
"The quest for a death sentence for our mentally ill son can stop today, and everyone would be spared needless pain," the couple said in a statement issued through their attorney and published by the Denver Post.
The couple said they spent "every moment" thinking of the victims.
"We know the best outcome for our severely mentally ill son would be treatment for life in a psychiatric institution," they said.
Holmes, 27, has pleaded not guilty by reason of insanity to opening fire inside the cinema near Denver and killing 12, and wounding 70 more.
Prosecutors have charged Holmes with multiple counts of first-degree murder and attempted murder have said that they will seek the death penalty if he is convicted.
Holmes' defence lawyers argue that he was in the grip of a psychotic episode when he committed the attack.
"He is a human being gripped by a severe mental illness," they said of their son, adding that before the mass shooting, "he never harmed anyone and… had no criminal history."
Some victims rejected the couple's plea, and insisted that Holmes must face the death penalty.
Ian Sullivan, whose six-year-old daughter was killed in the shooting, rejected the couple's plea.
"I do not feel anything shy of the death penalty is adequate for this situation," he told CBS.
He said that the statement had been timed to influence the jury, with the selection to start soon.
"I just do think that it's a low-ball strategic plan. I feel like it's trying to stir up emotion that's unnecessary and sway part of the jury," Sullivan said.