Fans of Christian Grey and Anastasia Steele – lead characters of the Fifty Shades trilogy by EL James – will be anxiously waiting for the release of the second film in the series Fifty Shades Darker to get a feel of the BDSM world of the two lovers.
Ahead of the film's release in the UK on 10 February, Jamie Dornan and Dakota Johnson, who play the lead characters, have teased how their characters will change from the first film.
"Christian, he can't foresee his life without Ana [Dakota Johnson], and he's going to do anything to get her back. She wants him to make massive changes because obviously, he has a few flaws," Dornan said of his character on the Ellen DeGeneres Show.
In 50 Shades Of Grey (the first film in the series), Ana ran away from her complicated boyfriend after he canned her in the Red Room of Pain. The Irish actor teased that the film will begin four-five days after that event as his character is enchanted by his girlfriend and is eager to bring her back in his life. "There are some things about the way he treats her that she really isn't that into. He makes big sacrifices for her and compromises in the second movie because he just knows he needs her."
According to the actor, the intimidating Grey, who was barely happy in the first film, will be smiling a lot in the sequel as he is love struck with Johnson's character. "We see him smile a lot more in the second movie. There are a few lighter moments. Dakota, in the first movie, she gets all the gags—and I'm pretty serious. It's a bit more evenly spread," he said.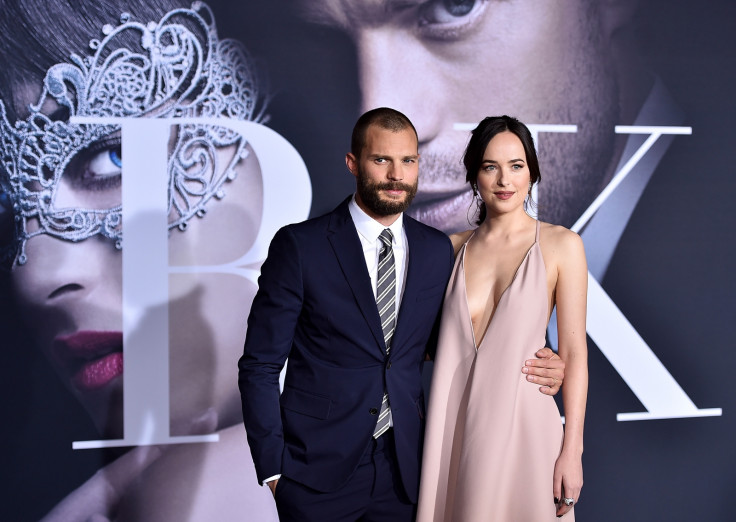 The success of Fifty Shades Of Grey will surely push Universal Studios to add a wow factor, along with the erotic plot, so that fans thoroughly enjoy the film. However, the trailers of the film do give a sense of suspense in the film that could have attracted audiences.
Meanwhile, Dakota, who has barred her parents from watching the film, revealed that she has a tribute for her mother actress Melanie Griffith and she may allow her to see view that part. "There is a moment, a little surprise moment especially for my mom in this movie. Maybe she'll see this one specific little clip," the 27-year-old actress said on the Today show.
Directed by James Foley, Fifty Shades Darker and Fifty Shades Freed have been filmed back-to-back. The final sequel of the film will hit in theatres on 9 February 2018.