Ajax defender Jan Vertonghen is on the brink of joining Tottenham Hotspur, according to manager Frank De Boer.
The Belgian defender has been heavily linked with a move to Spurs in recent months, despite the exit of manager Harry Redknapp.
Vertonghen has already stated his desire to join Tottenham this summer but a deal had thought to have broken down between the two parties, with the 25-year-old expected to return to training on 2 July.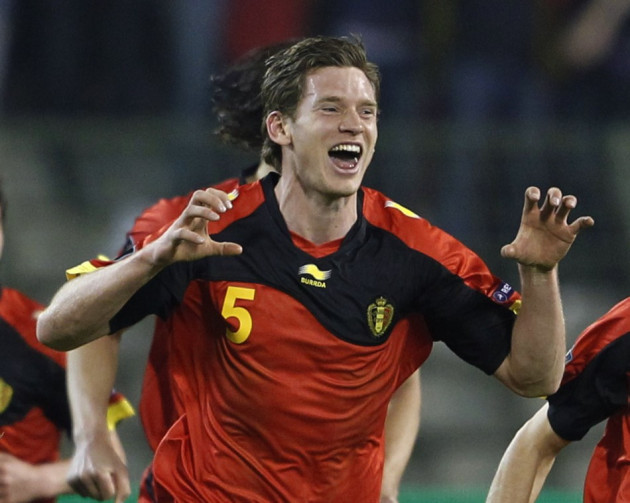 "As it looks now, I'll be at Ajax on July 2," Vertonghen said. "I'm hoping for a solution, but I'm not expecting a solution. This is a shame. I thought that it would be sorted out much sooner.
"I have one advantage: Ajax have got a good coach who knows me. I play in a good, stable squad. Let's become champions with Ajax for the third time in a row."
After throwing doubt over the move, Vertonghen could now be ready to join Tottenham, with manager De Boer stating a deal is 'very close' between the two clubs.
"We're very close," De Boer said. "But if the deal is not done, Jan must start his training next week with us.
"I was in the same situation (when leaving Ajax for Barcelona in 1999). But, eventually, I expect the deal will be done. I expect everything will be alright."
One stumbling block in the deal concerning Vertonghen has surrounded a clause in the player's contract that would see him earn 15% of the transfer fee that takes him to White Hart Lane.
The Belgium international is angry the clause has become public and feels it is compromising his switch to Spurs.
"I'm shocked. The percentage is correct. It's unbelievable," he said.
"I know that at Ajax a lot of things are leaking. When you hear it about other football players, you don't feel it. It's different when it's about yourself."
Tottenham are currently without a manager after the sacking of Redknapp earlier this month, with former Chelsea boss Andre Villas-Boas a leading contender.