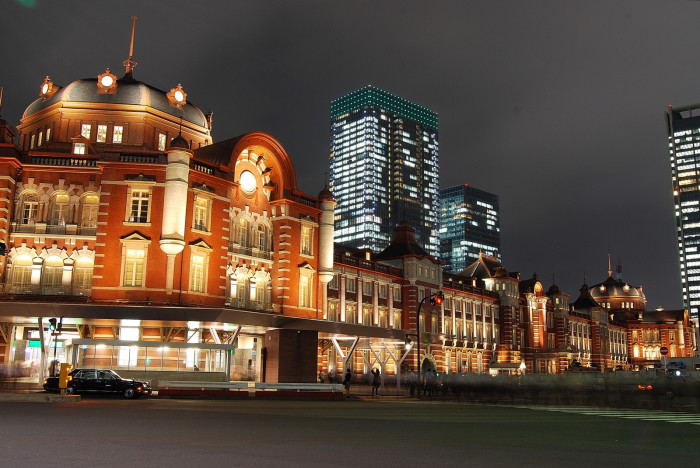 Tokyo authorities are investigating after the corpse of an elderly woman was discovered inside a suitcase brought to the left luggage office at the city's main train station after being left in a locker for up to a month.
The suitcase had been left in an unlocked locker at JR Tokyo train station, the city's transport hub. After not being claimed, on 26 April it was taken to the left luggage office and left in storage there for several weeks before being opened by staff on Sunday.
"There was an abnormal odour when we opened the suitcase," an unidentified staff member told reporters. "Then we saw hair."
The body was identified as that of a woman aged between 70 and 90 years old and 140cm (4'7") tall. Her body had been crammed into a bright yellow suitcase measuring 70cm by 50com by 25cm (28in x 20in x 10in).
A spokesman for the regional train company JR East, Junichi Omoto, told the Japan Times: "Nothing unusual was observed about the suitcase, no odour or anything. We were surprised and horrified."
No obvious cause of death has been identified and authorities have no leads, but are now in the process of checking the station's CCTV footage to see if they can find who dumped the suitcase and its grim contents in the coin-operated locker, which was reportedly empty on 25 April - narrowing down the date it was deposited inside.
JR Tokyo train station handles around 3,000 trains per day and 150 million passengers each year. It is normal practise to hold onto all left items for a month in case anyone comes forward to claim them, said Junichi Omoto.
In 2014 the body of a nurse, Rika Okada, was found in a storage locker in Hachioji city, west of Tokyo, after being mailed 400 km from Osaka.