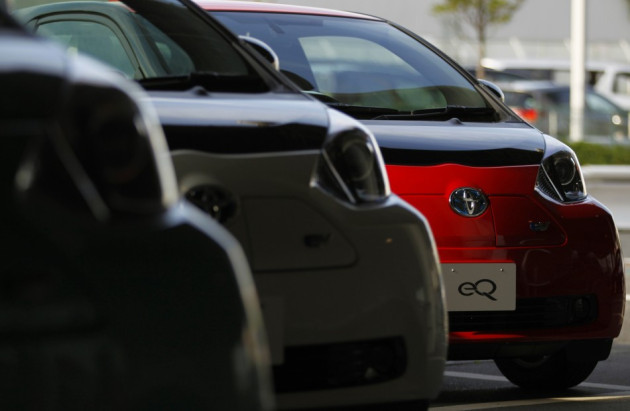 Japanese auto makers Toyota, Nissan and Suzuki have announced plans to restrict production in China as market prospects are seen weakened because of the anti-Japanese sentiment caused by the territorial dispute between the two countries.
Reuters reports Nissan as saying that it would suspend its operations at a joint venture in China earlier than expected while a Toyota executive said on condition of anonymity that the carmaker will cut production in the coming weeks.
Suzuki said it has stopped one its two regular shifts in the country.
Japan's decision to buy the disputed islands in the East China Sea from its private owner is being opposed by China which claims sovereignty over the region.
The issue had given rise to a wave of anti-Japanese protests in China, forcing many of the Japanese firms to halt their operations in the Communist nation.
The latest decisions by the companies are expected to raise fears of deterioration in trade relations between the two countries.
The conflict has had a significant impact on the performance of Japanese companies in China, with many of them reporting fall in sales.
Before the conflict Toyota had seen its sales rise in China and had set a target of selling one million vehicles in China this year after selling 900,000 in the previous year.
"The Chinese and Japanese economies are interdependent," Long Hanhua Wang, a Tokyo-based economist for RBS Securities Japan, told the Wall Street Journal.
"There is a real risk this feud between China and Japan could push down exports, which would dim their [respective] economic outlooks."
The Japan External Trade Organisation is reported to have mentioned customs issues affecting Japanese products in China's two major ports Shanghai and Shenzhen, on its website. But the government has tried to play down the issue suggesting that they were not deliberate attempts by China.
Speaking to WSJ, Japan's Chief Cabinet Secretary Osamu Fujimura said: "Our understanding is that they are individual incidents, and not uniform action".