Japan: Four bodies found as another 'North Korea ghost ship' washes up on shores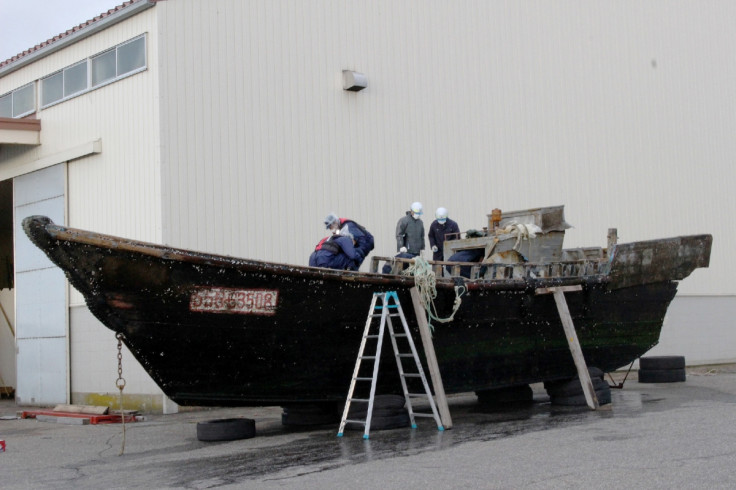 Four bodies have been found inside a boat washed up on the north coast of Japan in what appears to be yet another "North Korea ghost ship" discovery. The capsized vessel – said to be a 12.5m-long wooden boat – was found floating a few miles south of the Ushitaki fishing port in Sai Village on 6 December.
The boat looks similar to those found in Japanese waters over the past two months, according to CNN. About a dozen wooden vessels, many in poor condition, have been found floating off the west coast of Japan, with some 25 lifeless bodies found inside.
The first boat was found in October, with more discovered in November. All the bodies were found "partially skeletonised". Aomori Coast Guard said the condition of the latest boat suggested it had been at sea for some time.
It is thought the boats may have originally come from the Korean peninsula, and possible North Korea, after Korean writing was found on the side. The circumstances are still a mystery for Japanese coastguards but the most credible explanation suggests they are fisherman who got into trouble while at sea. Others have claimed they could be defectors from North Korea, trying to leave their country for South Korea or Japan.
Some 37 "mystery" boats have drifted over to Japanese waters in 2015, according to The Japan Times, but the phenomenon is not new. In 2014, 65 ships washed up on Japan's shores, while 80 were discovered in 2013.
© Copyright IBTimes 2023. All rights reserved.