Japan has intensified its patrol in the hotly disputed East China Sea region after a record number of Chinese coast guard vessels were spotted. In an unprecedented move, as many as 13 Chinese ships, some equipped with guns, were seen sailing around the contested chain of islands in the region.
The islets, known as Senkaku in Japan and Diaoyu in China, have been at the centre of a bitter territorial fight between the two Asian powerhouses ever since Tokyo purchased them from a private owner in 2012. Since then, although there have been instances of Chinese ships visiting the region, this is the first time Beijing has deployed 13 ships.
Japan's navy said seven of the Chinese coast guard ships were accompanied by scores of fishing boats on Saturday, 6 August; two more ships followed the next day. However, their numbers rose sharply again when four more ships joined the fleet later on Sunday, 7 August, reports Tokyo's Kyodo news agency. Some of the Chinese vessels reportedly trespassed into the region claimed by Japan.
Tokyo has already lodged a serious protest with the Chinese authorities over the presence of its forces in the East China Sea. Subsequent to the initial protest, Japan's Foreign Policy Bureau Director-General Kimihiro Ishikane has twice called Chinese officials from the embassy in Tokyo to register a condemnation.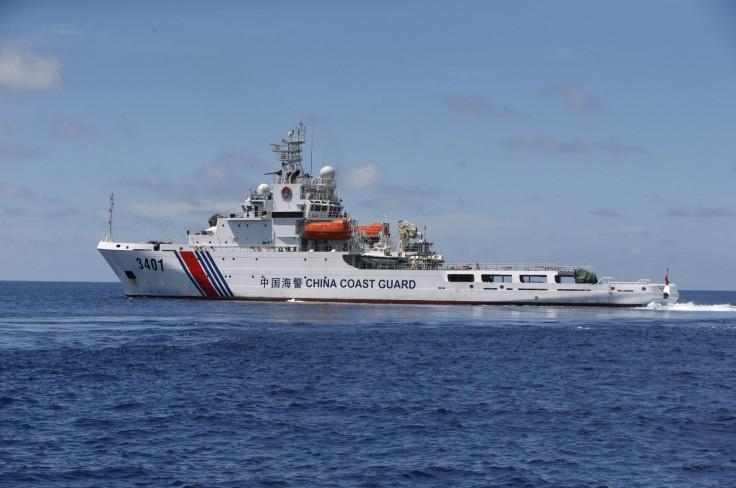 Ishikane said it is totally unacceptable for the Chinese forces to intrude on Japanese territories and called it a violation of Japan's sovereignty over its domain. Earlier, the Japanese foreign ministry filed a similar protest expressing strong concerns.
Tokyo has also recently found that China has 16 gas-drilling platforms in international waters in the East China Sea and this includes radar equipment, which could potentially be used for military purposes. A spokesperson for Japan's foreign ministry demanded: "We call for the immediate removal of the equipment." Beijing authorities have so far remained tight-lipped on the latest development.
However, the Chinese nationalist newspaper Global Times, which often mirrors the position of the Communist Party of China, said the moves are meant to "demonstrate China's sovereignty over the Diaoyu islands".