A Japanese banker who lost £900,000 he had persuaded clients to invest has committed suicide, according to reports.
Resona Bank, where the 25-year-old worked, confirmed the man had taken his own life after his employers discovered he had frittered away 155 million yen (£900,000) without telling his bosses.
The unnamed 25-year-old, who worked at the bank's Ikebukuro branch in Tokyo, invested the money using his employer's books after convincing three clients of the Osaka-based bank last year that he could generate profits if they entrusted their cash to him.
The bank had raised eyebrows over the banker's activities in January after one of the three clients complained that he was uncontactable, reports Japan Today.
"Most of the money appeared to be lost as he allegedly used the funds in foreign exchange and other trading," a bank spokesman said.
After the loss was discovered the man killed himself the following day, the spokesman said.
He added the case was "extremely regrettable" and that the incident had been reported to the Financial Service Agency.
The suicide follows the death of a female French banker, named only as 'Lydia', who leapt to her death from the from a 14-storey window at French bank Bred-Banque-Populaire's Paris office after clashing with bosses.
She was the first female finance professional that has taken their life after spate of suicides around the world rocked the industry.
Death in the City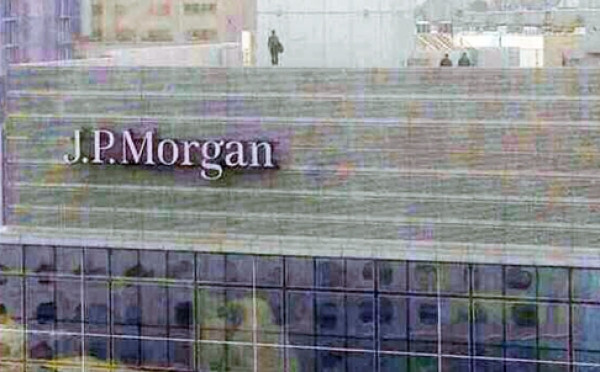 Before the death of the Japanese banker, it is thought at least nine finance professionals have taken their lives so far this year.
Autumn Radtke, 28, the CEO Bitcoin exchange First Meta, was found dead on 28 February outside her Singapore apartment. She had jumped from a 25-story building, authorities said.
Li Junjie, 33, a JP Morgan employee, leaped to his death from the roof of the company's 30-story Hong Kong office tower, authorities said. Photos showed Junjie on the building's roof moments before he jumped.
Gabriel Magee, 39, an IT vice president at JP Morgan fell to his death from the roof of the bank's 33-storey office in Canary Wharf on 28 January.
Ryan Henry Crane, 37, a JP Morgan executive director, was found dead at his Connecticut home on 3 February. The cause of death has yet to be determined.
Mike Dueker, 50, a chief economist at Russell Investments, was found dead at the side of a road in Washington State on 31 January.
William Broeksmit, 58, was found hanged at a house in South Kensington, London on 26 January. He was a former senior risk manager at Deutsche Bank.
Richard Talley, the 57-year-old founder of American Title Services in Centennial, Colorado, was found dead earlier this month after apparently shooting himself with a nail gun.
Edmund Reilly, 47, a New York trader at Midtown's Vertical Group, commited suicide by jumping in front of commuter train on 11 March.
'Lydia', who leapt to her death from the from a 14-storey window at French bank Bred-Banque-Populaire's Paris office on 22 April, did so after clashing with bosses.