Japanese street artist takes aim at 'horrifying leader' Trump with latest graffiti sticker
The street art took an aim at Donald Trump's controversial remarks about women during his campaign days.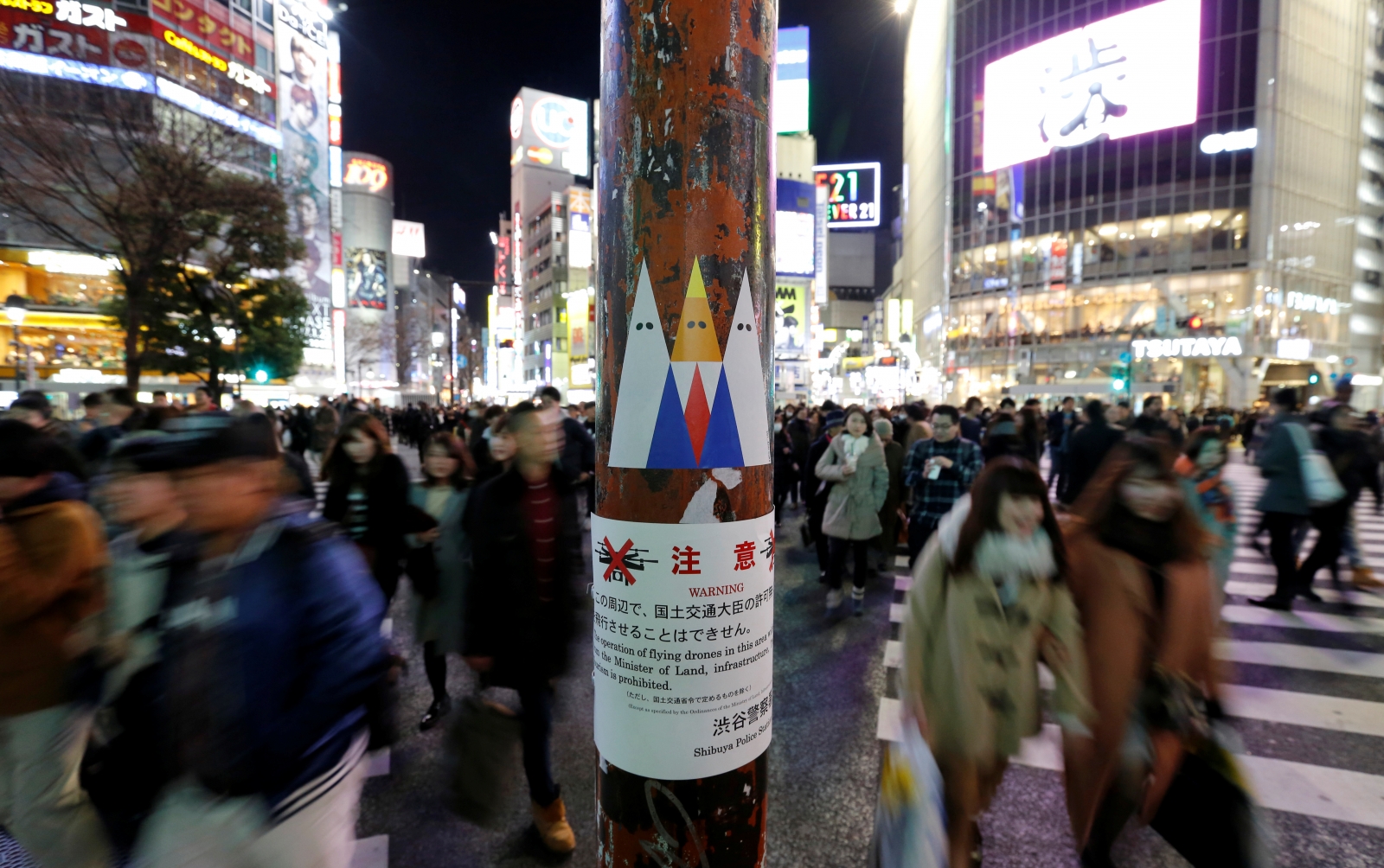 A graffiti artist in Japan has taken a dig at US President Donald Trump through his latest works that are put up around central Tokyo. The artist, who is more commonly known to many as "281 Antinuke", said he wanted to target the controversial remarks made by Trump about women during his campaign days.
He generally sticks his art works, dealing with social issues, to lamp posts in a major shopping and entertainment hub in Tokyo, attracting the attentions of several passersby in the area.
One such latest work of his carries a figure resembling the POTUS standing between figures in white capes, which reportedly symbolises members of the white supremacist group Ku Klux Klan, also known as "the Klan", which was considered as the racist hate group of the US.
"My art was produced out of the fear of what may happen to Japan because of such a horrifying leader," 281 Antinuke told Reuters Television. Trump "is saying white supremacist things, things that are much more than America first," he said.
The artist wore sunglasses and a white surgical mask for his interview with the news agency and refused to reveal his identity saying he feared he could be targeted for the carrying political views in his art.
His other art works have created a storm in Japan, where graffiti is reported to be punishable with heavy penalties and are generally frowned upon by the people.
Many of 281 Antinuke's previous artwork have criticised major decisions or political moves, including taking an aim at Japanese Prime Minister Shinzo Abe. He has also criticised nuclear power projects for which he said he drew inspiration after 11 March 2011 earthquake and tsunami that is known to have caused a meltdown at the Fukushima nuclear plant.
He said that the more political a sticker is, the faster it gets removed from the walls or lamp post.
Reuters reported that people who spotted the stickers were initially confused to understand what the artist was trying to convey.
"My first impression is that they are hard to understand, but once I get the context of it, it's very expressive as an art form," a Tokyo resident Manato Kato said.
© Copyright IBTimes 2023. All rights reserved.