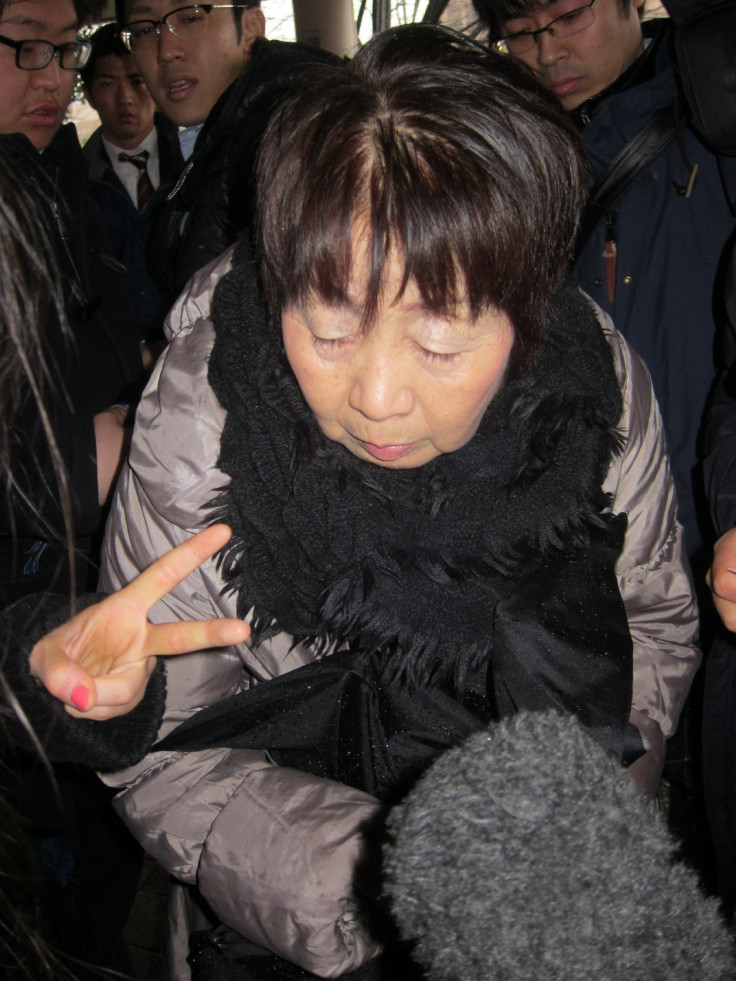 Japanese prisoner Chisako Kakehi who had seemingly confessed to murdering her husband has now said she does not remember what she told the court. The 70-year-old is dubbed the "black widow" by the media after the female black widow spider that is known to eat its partner after mating.
Chisako had told the Kyoto District Court on Monday (10 July) that she had killed her husband Isao Kakehi in December 2013 – a month after they got married – as she felt he was discriminating against her (financially) "in comparison to the last woman he was in a relationship with".
She had testified that she got the cyanide, which she used to kill Isao, from a business associate.
However, on Wednesday, Chisako withdrew her confession and told the court, "I don't remember (what I said)."
Her lawyers had earlier argued that the woman's testimony could not be trusted because of her "dementia". She "barely remembers things that happened recently", her lawyers had said during the trial, which is expected to last until November.
Investigation into the wealthy woman – believed to have an inheritance of approximately 1bn yen ($8.84m, £6.88m) – started after a post-mortem examination revealed traces of toxic cyanide in her husband's body.
Besides murdering her 75-year-old husband, Chisako is also accused of killing two of her common-law husbands and attempting to murder a boyfriend – who later died of cancer – between 2007 and 2013.
The elderly pensioner is reported to have been romantically involved with a number of men, 10 of whom are known to have died.