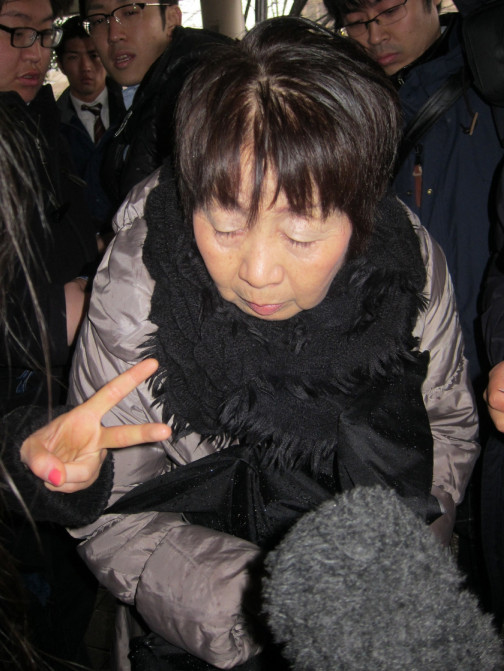 Japanese police have arrested an elderly millionaire after poison was found in her late husband's blood and it emerged another six of her partners had died in mysterious circumstances.
Chisako Kakehi, 67, denies murdering her latest husband, Isao Kakehi, 75, who suddenly fell ill and died two months after their marriage in December last year. A forensic examination found quantities of toxic cyanide in his body.
"We suspect she did it for money," a detective with Kyoto police told AFP.
The news agency said that the woman has piled up a fortune of about 800m yen (£4.3m) in assets she received as inheritance from former partners over the last 20 years.
Police now suspect they might be in front of a so-called "black widow" case and are investigating the deaths of Kakehi's other six exes.
"We can't say how many now... Given their advanced age, we have to proceed carefully to judge whether their deaths were actually the result of foul play or not," the detective said.
A few months before her last husband - the fourth - passed away, another 75-year-old she was dating had died of a sudden disease, after the couple dined at a restaurant, Jiji Press reported.
Another two boyfriends died in 2009 and 2012 respectively of cancer and of a driving accident. The latter collapsed while riding his motorbike and traces of cyanide were later found in his blood, local media reported.
Kakehi's first husband died aged 54 in 1994, the second followed in 2006 while the third met his demise two years later.
Kakehi has protested her innocence, telling Jiji Press in an earlier interview she is "doomed by fate".