A remote island in southern Japan is home to 22 people and more than 120 cats.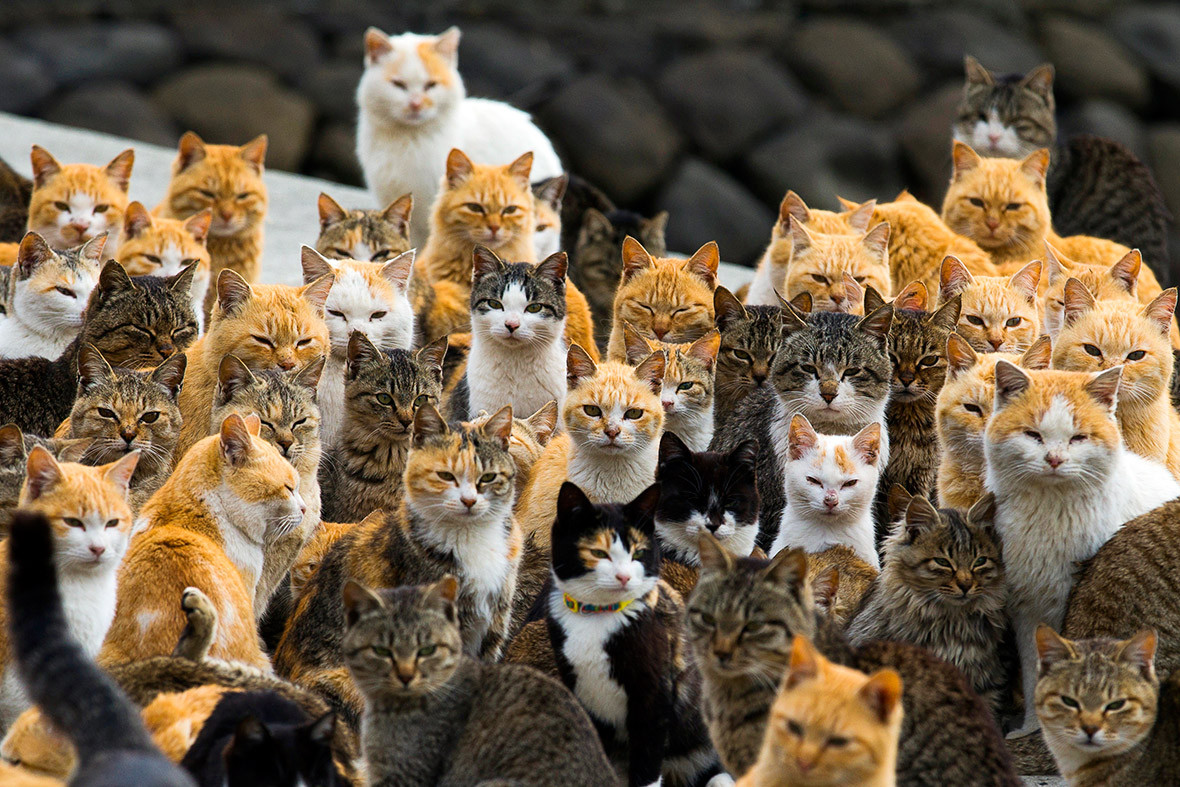 Aoshima is a dwindling fishing community of elderly people who live mainly off retirement benefits. The cats were originally brought over to the island to deal with mice plaguing fishing boats. But they've since multiplied as there are no natural predators.
Tourists have been flocking to the island off Ehime prefecture on a ferry that runs twice twice a day. Cat lover Makiko Yamasaki, 27, said: "I came here looking to relax. And as for how is it? Well there is a ton of cats here, then there was this sort of cat witch, who came out to feed the cats, which was quite fun. So I'd want to come again."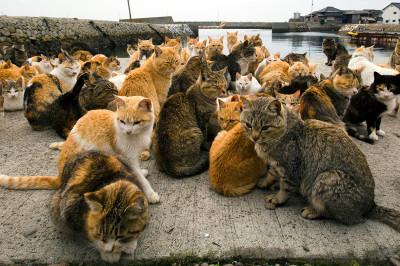 "Even before it entered into the Heisei era [27 years ago], the population had already fallen below 100. So after that it slowly became just an island of elderly [people] and cats," said local man Kamimoto, who went to the now-derelict school on the island.
In its heyday, nearly 900 people lived on the island but over the last 70 years, the population has declined as young people moved away. But with the influx of day-trippers, residents worry that their quiet lives could be disrupted.
"If people coming to the island find the cats healing then I think it's a good thing. I just hope that it's done in a way that doesn't become a burden on the people who live here and if so then I don't think it's a problem, that's my basic stance," Kamimoto said.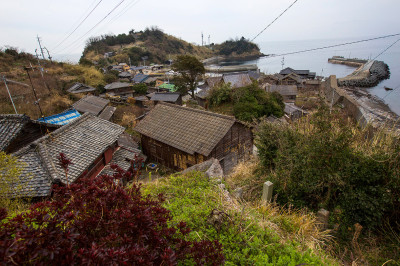 The cats are fed occasionally by tourists and some people who live on the island. But a lot of them forage for food on their own, eating anything edible left lying around.
In a bid to control the cat population, 10 of them have been neutered.