Japan's 'comfort women': Who were the 200,000 women sold for sex during WWII?
It was one of the biggest cases of human trafficking in the 20th century - and still causes international tension.
From the early 1930s to the end of the Second World War, hundreds of thousands of women were forced into sexual slavery by the Japanese military. More than 200,000 Korean, Chinese, Taiwanese, Malaysian and women of other nationalities, euphemistically referred to as "comfort women", were enslaved by the Japanese Imperial Military in occupied territories. It is one of the biggest cases of human trafficking in the 20th century and more than 70 years later, the tragedy is still provoking international tensions.
The first "comfort station" was believed to have been established in in the Japanese concession in Shanghai in 1932. Some women responded to calls for work in factories or hospitals, unaware they were being trafficked into sexual slavery, while others were sold by desperate parents living in poverty. Some women, as testimonies revealed decades later, were abducted from their homes.
The majority of women were below the age of 20, with some as young as 12. The enslaved were Chinese, Taiwanese, Korean, Filipino, Malaysian, Indonesian, Dutch, East Timorese and Japanese. According to Amnesty International, former members of the military also said victims were from Thailand, Burma, Vietnam and even the United States. The brothels were found across Asia, from China and Taiwan to Borneo, the Philippines, Malaysia, Singapore and the Pacific Islands.
Last year, Kim Bok-dong, who was 90 at the time, said she was 14 when a Japanese police officer and a soldier came to her rural home. She said they demanded she come to work at a garment factory.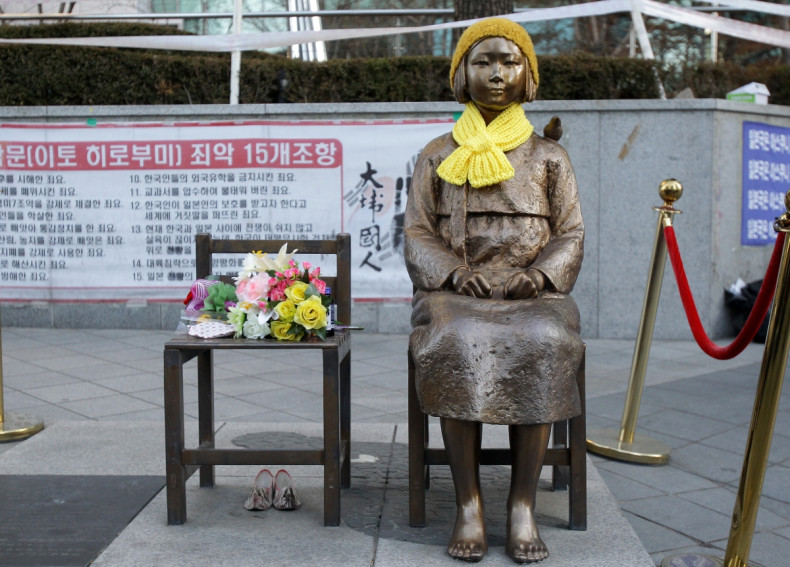 "My mother protested: 'She is so little, what can she do?' But they said I could learn, so it should be all right, which is how I ended up going, thinking it'd be just for a few days," Kim recalled. Instead, she was held at military brothels for seven years in southern China, Indonesia and Singapore.
Another woman, Gil Won-ok, spent five years in Japanese military brothels in China after being abducted from her home in Pyongyang at the age of 13. She contracted syphilis, developed tumours, and a military doctor removed her uterus leaving her unable to have children.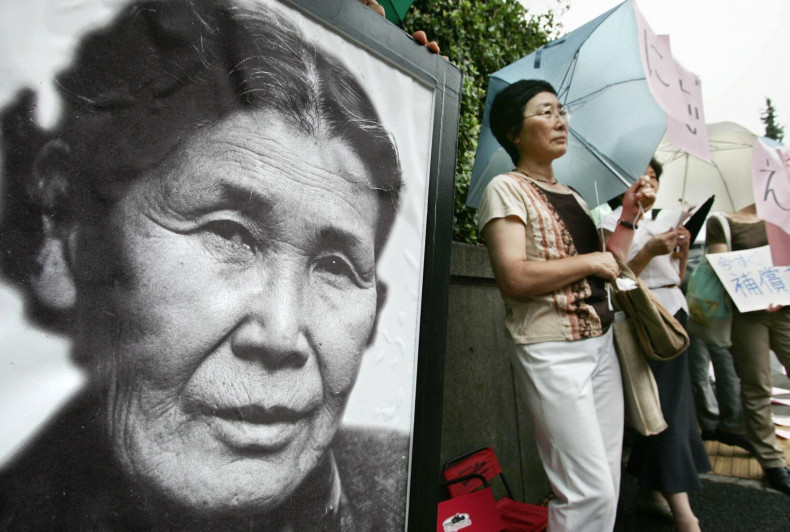 The women who managed to return home at the end of the war often kept silent about their experiences, while harbouring severe psychological and emotional trauma. Since the 1990s, however, a number of women - now elderly - have spoken out about the human rights abuses.
In December 2015, South Korea and Japan made a historic agreement to settle their dispute over Japan's use of comfort women during the Second World War. Under the agreement, the Japanese prime minister, Shinzo Abe, issued a verbal apology.
"[Abe] expresses anew his most sincere apologies and remorse to all the women who underwent immeasurable and painful experiences and suffered incurable physical and psychological wounds as comfort women," Japan's foreign minister, Fumio Kishida, told his South Korean counterpart, Yun Byung-se.
As part of the agreement, Japan also agreed to contribute 1 billion yen (£6.1m) to a fund that will be used to support surviving comfort women. Japan has been careful to describe the fund as a humanitarian offer, rather than compensation for survivors, however.
And in February, tensions rose again after Tokyo's deputy foreign minister told the UN there was no documented proof Japan had forced women into sexual slavery.
Although most survivors are now in their 80s and 90s, many continue to campaign for greater recognition of the plight of comfort women. One prominent activist, who has travelled the world campaigning against rape in war, is Australian Jan Ruff-O'Herne.
Now 93, Ruff-O'Herne was born in 1923 in Bandoeng in the Dutch East Indies, a former southeast Asian colony of the Dutch Empire. During the Japanese occupation of the region, she and thousands of Dutch women were forced into hard physical labour at the prisoner-of-war camp in Ambarawa, Indonesia. In 1944, Ruff-O'Herne and six other women were taken by officers to a house in Semarang which had been converted to a military brothel.
"Women should never be raped in war; rape should not be accepted because it's war," she told ABC news. "That is one good thing that has come out of speaking out."
On 14 August, an international day of commemoration is observed in honour of former comfort women.