Secretary of Everything' Jared Kushner draws international attention as influence grows
Since November 2016's election, Kushner's prestige within Trump government's has increased.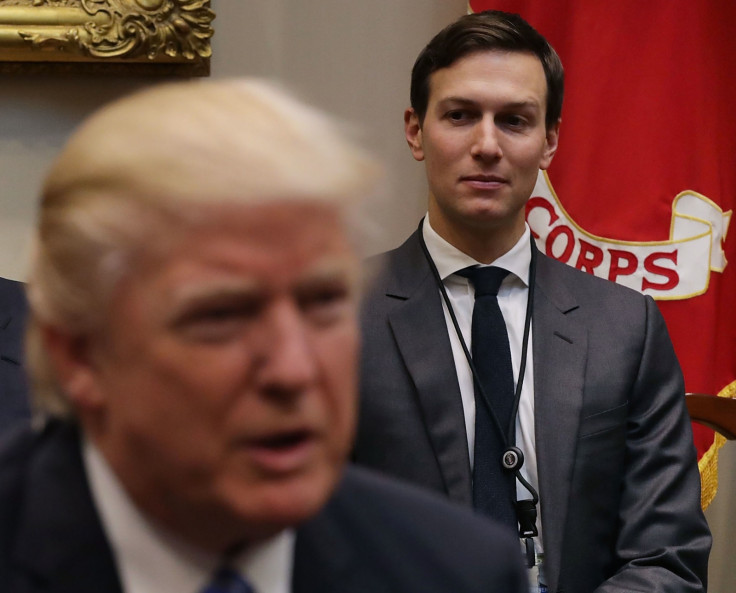 Since coming to office in January, the appointments that Donald Trump has made to his cabinet and senior team have been placed firmly under the microscope, but one in particular has drawn a lot of attention.
Jared Kushner, the 36-year-old son-in-law to Trump, married to daughter Ivanka was a quiet figure during the election campaign, but has since amassed a vast portfolio of responsibilities with some nicknaming him the "Secretary of Everything."
Instead of surrounding himself with politicians, Trump's close team include the likes of top aide Steve Bannon, counsellor Kellyanne Conway and his own daughter Ivanka, who was given an office inside the West Wing at the end of March.
But it has become clear that Kushner's influence and reach is politically far greater than anyone else.
Kushner's plate has become very full in a short space of time, with major diplomatic briefs being handed to the man from New Jersey.
For many, simply having to handle the Middle East peace process between Israel and Palestine, would be a big enough task to deal, but that is just one major foreign and domestic areas that he will have to work on.
Kushner, an observant Jew, has known Israeli Prime Minister Benjamin Netanyahu for decades, and Trump has expressed rampant optimism at his son-in-law's ability to broker an agreement.
On top of this, Trump lent his support to Kushner's attempts at managing friendlier ties with Mexico, even as the President continues his controversial plan to construct a border wall.
Kushner is also expected to play an important role in talks with China including areas such as trade and security, especially with the upcoming visit from the president Xi Jinging.
On top of all his foreign briefs, Kushner will be dealing with major areas of domestic policy too, running a government reform effort and spearheading criminal justice reform.
For those outside of the administration, including foreign diplomats, business executives and even some members of Congress, Kushner will be the go-to guy in Washington and could have a major influence on foreign and some domestic policy in the months and years to come.
© Copyright IBTimes 2023. All rights reserved.