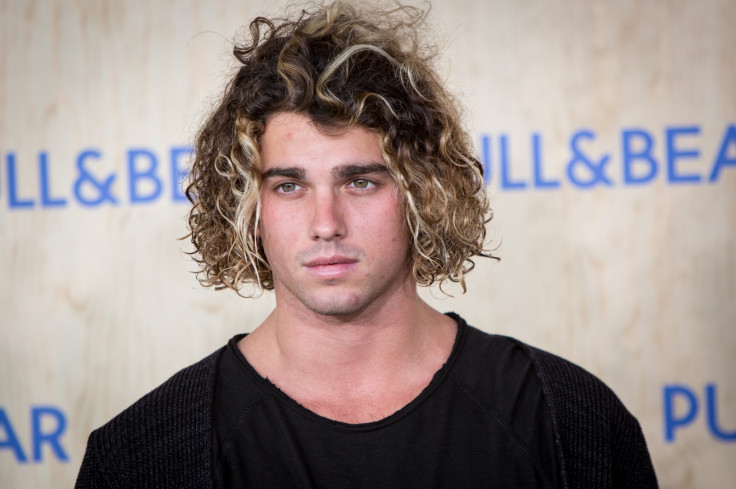 His YouTube content is the epitome of quality over quantity, with over 1 million subscribers awaiting his sparse uploads and cherishing the seven sacred videos on his channel.
And now the wait is over for Jay Alvarrez fans as the male model, Instagram star and videographer posts his most daring and aesthetically beautiful video yet. It's garnered more than 700k views in little more than a day.
Known for his daredevil antics like jumping off planes on epic skydives to scaling buildings and race driving, the 21-year-old's latest clip surpasses everything he's done so far with its jaw-dropping cinematography.
Exploring the UAE through the eyes of a privileged and free-spirited youngster from Hawaii – who is famed for his well-documented yet doomed past relationship with Alexis Ren – Alvarrez proves that his life is still #goals as a singleton.
From the peacefulness of his man-bun blowing in the wind on the sunset-tinged Dubai sand dunes to the wildness of kissing snakes, his mate doing a somersault over his speeding Lamborghini and smoking a shisha pipe while hanging out of a tipped 4x4, it's like a Jackass for the 1%.
The video begins with the message, "Early 2017 Dubai contacted me to shoot a project of their city.
"I invited all my friends and ended up going crazy until we spent the entire video budget. It lasted less than 2 weeks..." Alright for some...
Watch the video:
The video has over 4,000 comments already, including: "this is breath taking, its just amazing, you are so so so talented, congratulations ! keep going !" and "Love it ❤️! You are inspiration for so many young people...also for me. Just be as you are and keep going in what you believe!"
Someone else added: "Amazing clip!!! Keep up with living your life to the limits!"
Alvarrez acknowledged how the video is his most physically challenging yet, saying: "This was the most insane trip of my life.. I've never pushed my crazy side this much before.. Unexpected moments of magic, bliss, love, adrenaline & stress".
"My goal is for you to know what's it's like to see and feel through my eyes and soul," he added.
The model became 'Insta-famous' with the help of his ex-girlfriend Ren as the power couple that every teen aspired to be like, until their romance ended in early 2016.