Jay-Z and Beyonce forced to start over after their 'fake' marriage started cracking
Rapper lifts the lid on his marriage woes on new album 4:44.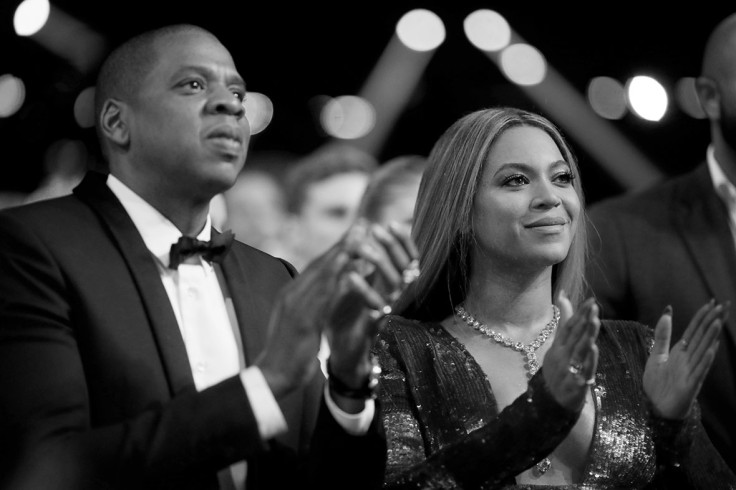 For years Jay-Z and Beyonce's marriage was considered "relationship goals" but now the rapper has admitted that they were actually living a lie.
In a new mini-documentary for his latest album 4:44, entitled Footnotes, the father-of-three gets candid about his marital woes, revealing that keeping up appearances almost destroyed their home.
"This is my real life," he explained in the 11-minute video which delves into the topic of relationships. "I just ran into this place and we built this big, beautiful mansion of a relationship that wasn't totally built on the 100% truth and it starts cracking."
Jay-Z and Beyonce tied the knot back in 2008 but cracks started to show in 2014, when Beyonce's sister, Solange, attacked him in a lift after the Met Gala.
Addressing the scandal he said: "Things start happening that the public can see. Then we had to get to a point of: 'OK, tear this down and let's start from the beginning.'
Beyonce reignited the speculation over his infidelity on her 2016 visual album, Lemonade, where she named dropped the ''other woman''. The song Sorry features the controversial lyrics: "He only wants me when I'm not there/He better call Becky with the good hair."
The Empire State Of Mind hitmaker finally appeared to confess his wrongdoings on his latest album 4:44 , where he lifts the lid on his extramarital dalliances and publically apologises to his other half as atonement for his sins.
The music mogul got personal as he discussed the challenge of fighting for his marriage with Will Smith, Chris Rock and Kendrick Lamar, admitting it was "the hardest thing I've ever done."
He added that he was important for Beyoncé to hear 4:44 before anybody else because "We've been in that space where we just got to the place that in order for this to work, it can't be fake - not once. I'm not saying it wasn't uncomfortable because obviously, it was, but because we've been doing it for so long it was less uncomfortable."
© Copyright IBTimes 2023. All rights reserved.