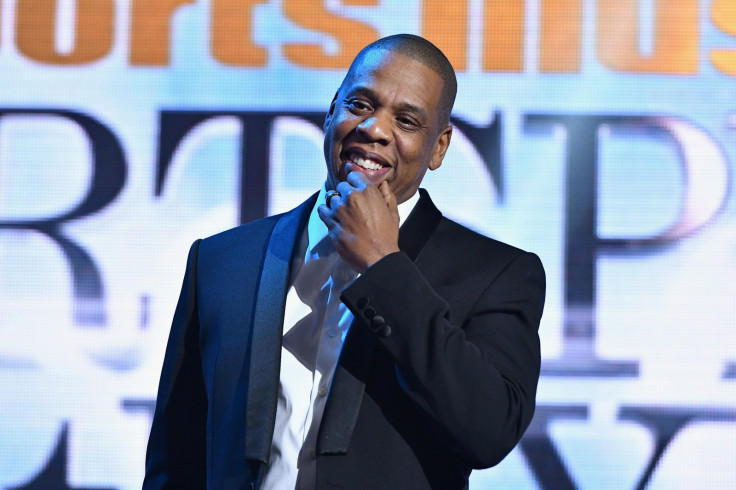 Jay-Z is preparing to embark on a gruelling concert tour in support of his 13th studio album 4:44. The hip-hop icon will perform 31 dates across North America from October, which will include a show at Brooklyn's Barclay Center as well as pit stops in major cities including Atlanta and Las Vegas.
Since it was unveiled on 30 June, 4: 44 has been certified platinum and reignited interest in his marriage woes with Beyonce. A remorseful Jay-Z lifts the lid on his extramarital dalliances during opening number Kill Jay-Z by comparing himself to Eric Benet, who famously had affairs while married to actress Halle.
He has since released visuals to tracks The Story of O.J. and 4:44.
Producer No I.D., recently revealed that Beyonce was directly involved with the entire 10-track project and nothing was released without her approval. "I always call Bey our de facto A&R," he told The New York Times. "Pillow talk is the strongest conversation on the planet. Every song has to get past her ears, in my eyes. She came by a lot and played a good part in helping us get over hurdles on certain records. Of course, she's genius-level with that."
The 99 Problems hitmaker's last solo tour was 2013's The Magna Carter World Tour, which grossed $750k- $1.2million (£582K- £900K) a night.
Although tickets for the jaunt will go on sale this Friday (14 July) at 10 a.m, Tidal members will have exclusive access to presale tickets starting from 10 July.
Fans will also get to see him live at a handful of festival appearances, including his own Made in America Fest in Philadelphia, New York's Meadows and the Austin City Limits Festival.
On April 3rd, 2008, Jay Z announced a $150 million deal with concert promoter Live Nation that encompassed touring, recorded music and the creation of his new entertainment company Roc Nation. "I've turned into the Rolling Stones of hip-hop," he told the New York Times.
Jay Z may have been a bit premature in that proclamation, but thanks to what happened the following day—his marriage to Beyoncé—he has made a compelling case. Tonight the pair will wrap up the North American leg of their 19-date On The Run tour, which has topped $100 million in ticket sales. That means Jay Z and Beyoncé are earning at a higher rate than the Rolling Stones , who grossed $87.7 million on 18 dates in the first half of 2013.
"Everybody is winning," said Live Nation's Omar Al-Joulani in a recent interview with Billboard.
The tour's success comes despite early rumors of slow ticket sales and a steady stream of tabloid reports that Jay Z and Beyoncé's relationship is on the rocks. Financially, they've got plenty of reasons to stick together: if they were to play 100 more shows at their current rate, On the Run would be the second-most lucrative tour of all-time, trailing only U2's epic 360 tour.
These sorts of numbers are only possible because of their incredible synergy as performers and business people. On his solo Magna Carter tour, Jay Z's nightly grosses typically fell in the $750,000 to $1.2 million range