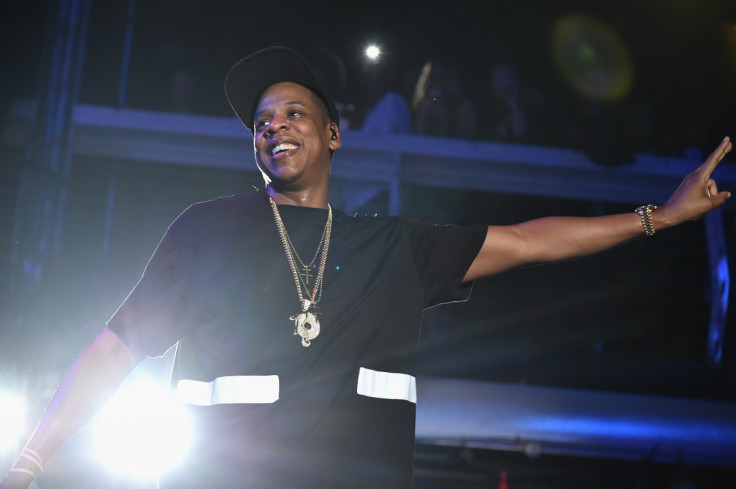 Hip hop mogul Jay Z is expected to take the stand and testify in court today (14 October) in relation to the copyright lawsuit filed against him over his 2000 hit single Big Pimpin'. During the first day of trial, lawyers for the 45-year-old argued that the rapper obtained permission to sample a song composed by an Egyptian musician.
Jay Z, real name Shawn Carter, is being sued by Osama Ahmed Fahmy on behalf of his late uncle Baligh Hamdy who composed the 1960 song Khosara Khosara. The Watch The Throne rapper and producer Timbaland sampled the track's chorus for Big Pimpin, which reached number 18 in the US, but Fahmy claims they did not have permission to do so.
According to Reuters, Jay Z was present at the US District Court in Los Angeles on Tuesday (13 October) as his lawyer Andrew Bart requested that the song's explicit lyrics be omitted from the trial. He said the words, which could be deemed "vulgar" and "disgusting", might be prejudicial. Judge Christina Snyder is said to have ruled in the musician's favour, telling the eight-member jury that his lyrics are irrelevant to the case.
Listen to Jay Z, Big Pimpin'
Peter Ross, lawyer for plaintiff Fahmy, argued that Jay Z and his team of producers intentionally avoided seeking permission to sample Khosara Khosara, claiming that they knew it would not be granted due to the explicit lyrics. Ross told the court: "You have to go to the composer himself, or his heirs, play the work, and get his approval. That, he never did."
However, Christine Lepera, who is representing Timbaland and other defendants in the case, said Fahmy's lawsuit is an "effort to get an undeserved income". Lepera claims Timbaland was initially unaware that Khosara Khosara was owned by EMI Music Arabia but later paid the record label $100,000 (£65,000) to acquire the licence. Fahmy's lawyer said the matter of payment was irrelevant.
It was previously reported that Jay Z wanted his financial details and criminal history to be hidden from court proceedings. The trial continues.
Listen to Baligh Hamdy's Khosara Khosara