Jay Z Raps on Barneys Racism Row in Rick Ross Track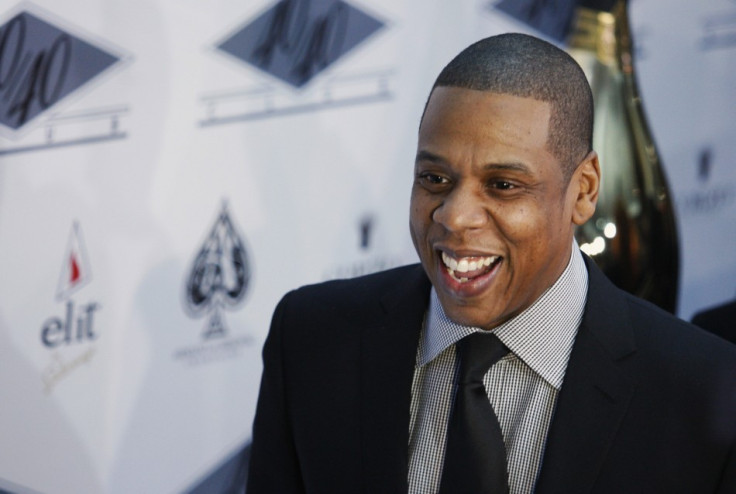 Jay Z has addressed the racism row involving US department store Barneys on a new Rick Ross track.
The Brooklyn-born rapper features on Ross's The Devil is a Lie and discusses the controversy surrounding his partnership with the upscale department store following accusations of racial profiling.
He raps: "See what I did to the stop and frisk?/Brooklyn on the Barneys like we own the bitch/Give the money to the hood, now we all win/Got that Barneys floor looking like a VIM."
VIM is a Brooklyn-based jeans and sneakers clothing chain. Jay Z has pledged to give 100% of all profits gained from his clothing range sold through the store to his Shawn Carter Foundation, which provides scholarships and funds to "individual[s] facing socio-economic hardships.
The Magna Carta hitmaker was urged to end his partnership with Barneys following reports that black shoppers were detained by police after buying designer goods in the shop.
Trayon Christian of Queens, New York, claimed he was targeted by store detectives as a "young black American male".
He alleged that he was detained at a precinct in a cell for more than two hours after he was accosted by undercover NYPD officers, who said that a Barneys staff member had raised concerns after he purchased a $349 Ferragamo belt.
"The detectives were asking me, 'How could you afford a belt like this? Where did you get this money from?'" Christian told the New York Daily News.
Kayla Phillips also accused the store of racism. The pregnant 21-year-old claimed that she was approached by police after she bought a $2,500 Céline handbag from the store.
Both customers are taking legal action against the department store.
Jay Z had signed a lucrative deal with the retailer to release a limited edition holiday line, with 25% of the proceeds going towards the Shawn Carter Scholarship Foundation.
In an open letter published on his own website Life + Times, Beyoncé's husband defended his decision to continue with the joint venture as an opportunity to "use my voice to affect change to this disturbing issue".
"The easy position would have been to walk away and leave policy making to others hoping that someone addresses the problem," he said.
"I will not leave the outcome to others. I will take this into my own hands with full power to recommend, review and revise policies and guidelines moving forward. I am choosing to take this head-on."
© Copyright IBTimes 2023. All rights reserved.