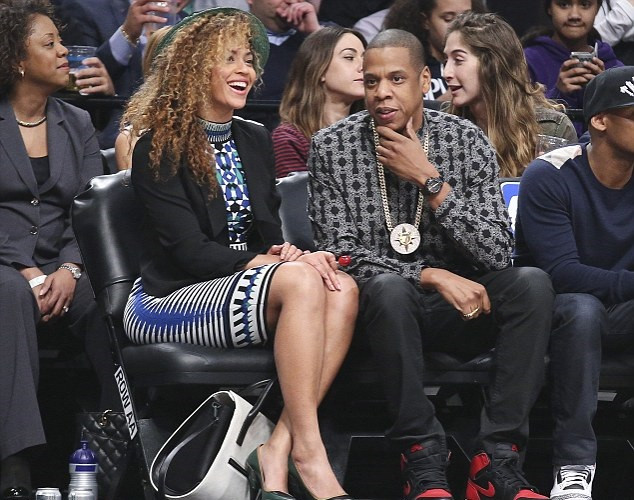 Jay-Z has been photographed wearing the controversial symbol associated with the Five Percent Nation.
The rapper was spotted wearing the medallion at a Nets game at the Barclay's Centre last week (March).
The Five Percent Nation is an off-shoot of the Nation of Islam. The principle tenet of the group is that white people are "wicked and inferior" to black men.
The music mogul has previously demonstrated a connection with the Five-Percenters when he was photographed wearing a similar medallion while giving radio interviews for his album Magna Carta Holy Grail.
In the song 'Heaven' Jay-Z references the Five-Percenters acronym for Allah by rapping the lyrics "Arm leg leg arm head."
When asked by a reporter whether the medallion held any meaning for him, the rapper replied: "A little bit."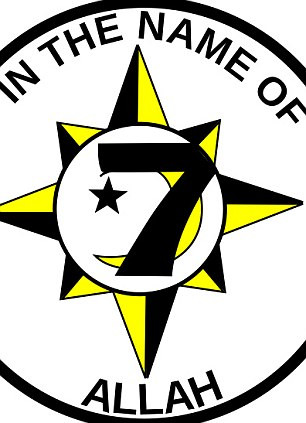 The Five Percent Nation was founded in 1963 by Clarence Smith, a former student of Malcolm X. Smith split off from the Nation of Islam after disagreeing over the idea of God.
Smith, changed his name to Allah, and claimed that God wasn't a supernatural being, but was found in all black men. It was his assertion that black women did not possess God, and were subordinates to black men, but superior to white people who were considered "weak, wicked and inferior."
The Five-Percenters get their name from the idea that only five per cent of humanity known the truth about existence and are 'poor righteous teachers' trying to tell the rest of the world the truth
Another 10 per cent also know the truth but propagate a belief in a 'mystery God' to the ignorant 85 per cent.
Clarence Smith died in 1969 after being murdered in his Harlem housing project.
Author Michael Muhammad Knight, who has published two books about the group told The New York Post: "The rationale is that the black man is God and created the universe, and is physically stronger and intellectually stronger and more righteous naturally."
"Whiteness is weak and wicked and inferior — basically just an errant child who needs to be corrected."
Knight told Vice:"The first lesson I learned from the Five Percent was simple. F*** white people. White people are devils."
A representative for the group told the Post that they are unhappy with Jay-Z flaunting their symbol.
"Jay Z is not an active member — no one has vouched for him" said Saladin Allah. 'It was always understood that you don't wear the ­regalia if you don't totally subscribe to the life."
The Five-Percenters have many followers in the rap world including Busta Rhymes, the Wu-Tang Clan and Lord Jabar of Brand Nubian.