A man who murdered his ex-girlfriend and her partner after they finished their late-night shift at a Matalan store in Cardiff has been jailed for life.
Andrew Saunders admitted killing Zoe Morgan and her new boyfriend Lee Simmons by stabbing them in the Welsh capital at around 5.50am on 28 September 2016.
In the weeks prior to the attack, Saunders was found to have searched online "16 steps to kill someone and not get caught", "how many years for killing a person?" and "how to get a gun illegally?".
He had also viewed a video entitled "10 people who got revenge on cheaters", as well as looking for instructions on how to make a pipe bomb and asking "how can a car be rigged to explode when started?".
After stabbing the couple in the early morning attack in the busy city centre street, Saunders sent a text to his father reading: "Thanks for being a pathetic, useless father. Just killed two people. Cheers."
Saunders was arrested an hour after the early morning attack and pleaded guilty to the murders at Crown Court last December. Appearing at the same court, the defendant has now been jailed for life with a minimum of 23 years in prison.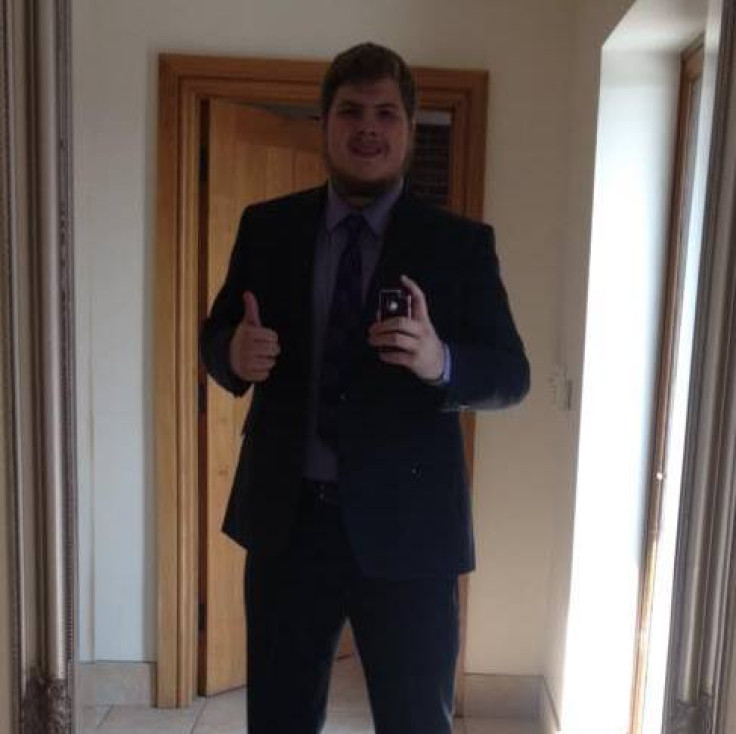 The court heard the relationship between Saunders and Morgan ended after he accused her of cheating. She then began a new relationship with her co-worker Simmons. The pair had been dating for around three months before they were stabbed by Saunders.
Saunders had previously contacted Simmons via Facebook threatening he would kill him and sent a text to Morgan reading: "You're definitely chatting to someone else. I will kill whoever it is."
Kelly Huggins, of the Crown Prosecution Service, described the murder as a "brutal, unprovoked and premeditated attack".
She added: "Saunders attended the location well before Zoe Morgan and Lee Simmons arrived for work that day and ambushed them. As he brutally attacked them he also showed no concern for members of the public who were subjected to a frightening scene of violence.
"Faced with the evidence put forward by the prosecution, Saunders pleaded guilty to both murders. Our thoughts are with the families of Zoe and Lee."