A jealous ex-boyfriend who stabbed a couple on a busy Cardiff street after they finished their shift at Matalan researched how to get away with murder and how many years he would get in prison if caught.
Andrew Saunders admitted to killing his former girlfriend Zoe Morgan and her new partner Lee Simmons in the Welsh capital at around 5.50am on 28 September 2016.
At the start of his two-day sentencing hearing, Cardiff Crown Court heard how in the weeks before he repeatedly stabbed the pair after they finished a night shift, Saunders had searched online for "16 steps to kill someone and not get caught", "how many years for killing a person?" and "how to get a gun illegally?".
Saunders had also viewed a video entitled "10 people who got revenge on cheaters", as well as looking for instructions on how to make a pipe bomb and asking "how can a car be rigged to explode when started?".
The court heard how Saunders also left a letter to his family before going out to kill his victims which claimed he intended on taking his own life and that Isis are "good guys".
He wrote: "You know you are messed up when you think like I do. Thinking of shooting up Cardiff every day for months and years is pretty dark. I think Isis is [sic] the good guys most of the time and that is just messed up. No one will forget me."
After committing the double murder, he then sent a text his father reading: "Thanks for being a pathetic, useless father. Just killed two people. Cheers."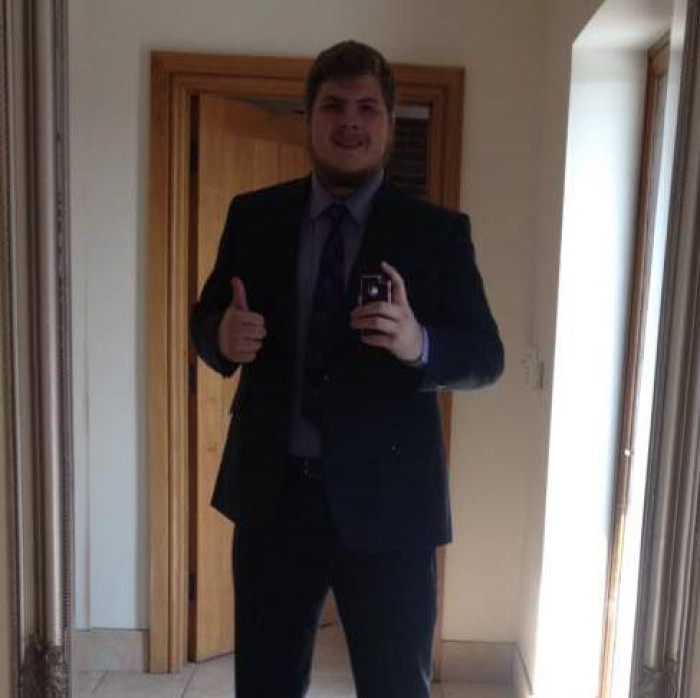 Morgan and Simmons both worked together at the high street store and had been dating for a round three months before they were killed. The court heard the relationship between Saunders and Morgan ended after he accused her of cheating.
Saunders had previously contacted Simmons via Facebook threatening he would kill him and sent a text to Morgan saying: "You're definitely chatting to someone else. I will kill whoever it is."
Saunders was arrested an hour after the early morning attack and pleaded guilty to the murders last December. He will be sentenced on 28 February.