The 20-year-old man accused of killing a couple in Cardiff city centre after they finished working a nightshift at Matalan has been named locally as Andrew Saunders. Lee Simmons, 33, and his 21-year-old partner Zoe Morgan was found stabbed to death in Queen Street in the Welsh capital at around 5.50am on 28 September.
Police arrested Saunders, a former pupil at St Joseph's High School, on suspicion of murder less than an hour after the alleged attack took place and he remains in custody for questioning.
Police believe the victims knew who their killer was and ruled out the killing being a random attack.
Following their deaths, Matalan Chief executive Jason Hargreaves said: "It is with great sadness that we can confirm there was a fatal stabbing in Queen Street, Cardiff this morning.
"Police discovered the bodies of a man and a woman outside the premises at 6am and arrested one man, who is currently in police custody.
Both of the victims worked at our Cardiff branch so understandably all of our colleagues are receiving our full support."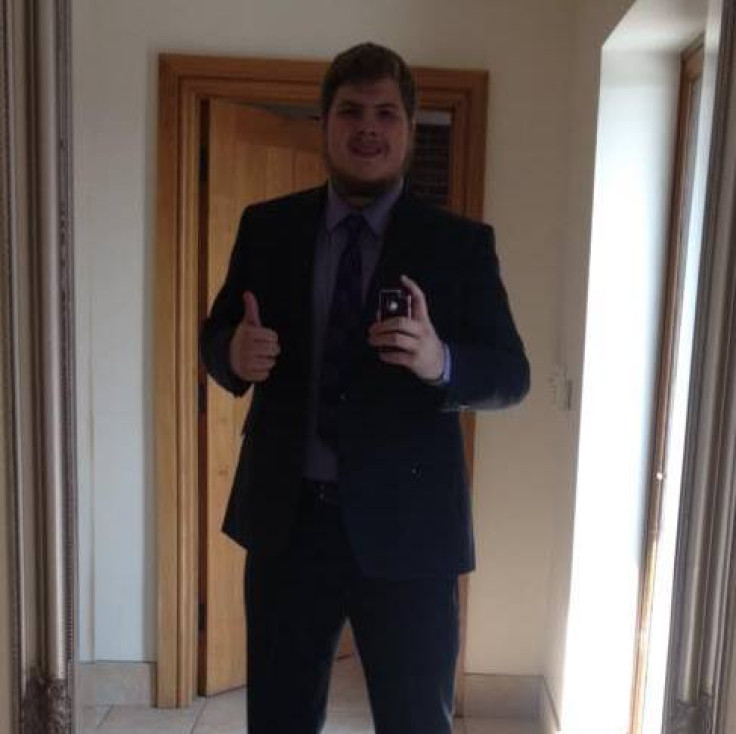 Morgan's former headteacher at Whitchurch High also paid tribute to Morgan, describing the 21-year-old as someone who was "going on to great things". Huw Jones-Williams told BBC Wales: We are in complete shock. Your heart just goes out to her family and friends on the tragic circumstances that she has lost her life.
"She was really creative herself. She had a real passion for photography. Once she qualified from our sixth form she went on to become a graduate in honours and that was tremendous.
"She will be remembered with a lot of fondness. She was in a year group that had an excellent reputation. Not just in the classroom but for being good citizens. That is what you always want as a teacher. You want people to go on to do great things and we have no doubt that she was going on to great things which makes her loss even sadder."
South Wales Police Chief Superintendent Belinda Davies said: "This incident occurred in the main shopping area in the heart of the city in rush hour and it has no doubt shocked the community of Cardiff. Please be reassured that we have a team of officers investigating what happened and importantly we have a suspect in custody and we are not looking for anybody else."