Founder of France's far-right Front National (FN) Party, Jean-Marie Le Pen, has been charged with inciting religious hatred over anti-Semitic remarks made in 2014.
In a video clip Le Pen responded to his critics by commenting that Jewish actor Patrick Bruel would be part of "a batch we will get next time".
He used the word "fournee" to refer to "batch". His choice of language was widely criticised, with many pointing out that "fournee" was a pun on the word "four" which means "oven" and bears connotations to the Nazi gas chambers.
The loaded phrase was described as "the most anti-Semitic filth" by French campaign group SOS Racisme.
Marine Le Pen also criticised her father and said his rhetoric stemmed from a "malicious interpretation" that was causing harm to the Front National's reputation.
The pair have a troubled relationship. Marine Le Pen expelled her 88-year-old father from the party in 2015 after he said gas chambers were a "detail" of World War II and defended Philippe Pétain, the general convicted of treason for collaborating with the Nazis in occupied France. Jean-Marie Le Pen remains honorary president of the party after a court overruled his suspension.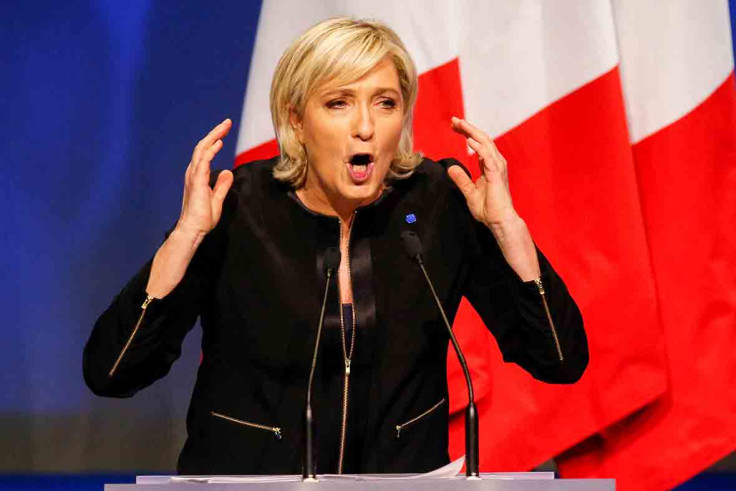 Marine Le Pen is expected to win in the first round of the presidential election, but polls forecast that she will be defeated by Emmanuel Macron in the second round in May.
Her father predicted the loss last year, telling reporters: "I say it with gravity and sadness but since there have been no efforts (on her part) for reconciliation, the FN president will lose in the second round and maybe even in the first."
Jean-Marie Le Pen defended his comment, stating: "The word 'fournee' that I used has no anti-Semitic connotation, except for political enemies or imbeciles."
His lawyer told AFP that Le Pen's comment had been misinterpreted after the full statement was cut during editing.
Patrick Bruel wrote on Twitter at the time that Le Pen's comment reminded everyone of "his true face and that of FN", adding the hashtags "#xenophobic #racist #anti-Semitic #nausea."