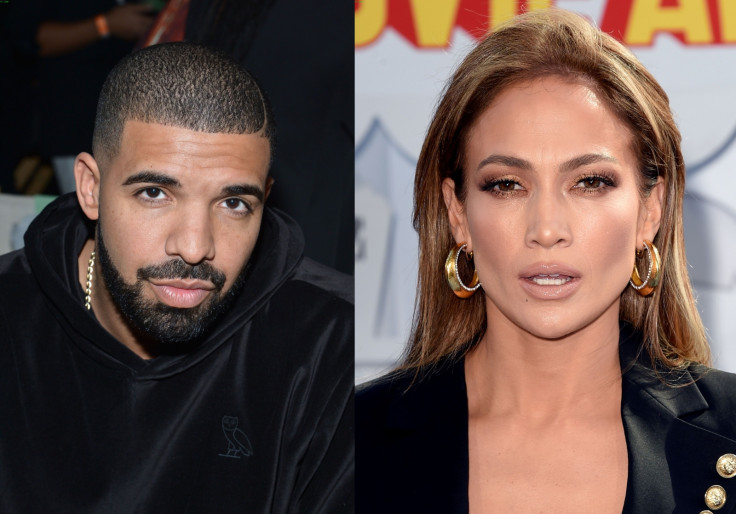 After Chris Brown and Soulja Boy, it is rappers Drake and Meek Mill's conflict that has taken the centre stage. The long-feuding musicians might soon be following Boy-Brown suit, if hip-hop artist Mill's words are any indication, to settle their beef with a boxing match.
While the rappers' brawl might sound exciting to fans, Drake's love interest Jennifer Lopez is surely not interested in the fight, according to a new report.
"Drake's a lover not a fighter, and JLo is certainly not here for him jumping into a boxing ring and fighting," reported Hollywood Life adding Lopez is worried that her 30-year-old rumoured boyfriend might hurt himself if he takes to the ring to settle his beef with Mill.
"She loves her handsome, pretty and flawless man. The last thing she wants is for him to bruise that sexy face and body he's got," an alleged source told the gossip website.
Drake and Mill's feud comes after fellow R&B sensation Brown agreed to settle his dispute with the Crank That rapper with a pay-per-view boxing match. Apparently, Mill challenged the Hotline Bling hitmaker in a livestream saying that he can beat Drake in lieu of prize money.
"I'd beat Drizzy the f**k up for five mil. Of course I would. We gonna let Nicki [Minaj] be the ring girl. Y'all would come to see that fight, wouldn't y'all? Y'all'd spend $100 a ticket for that," the Litty singer said.
This is, however, not the first time that Drake and Mill have locked horns. Their conflict is reported to have begun in 2015, when Robert Rihmeek Williams (better known as Meek Mill) called out the Canadian rapper for allegedly using ghostwriters. Even Drake fired back after the allegations and released two tracks thereafter mocking his music rival.
It seems that Lopez, the Ain't Your Mama singer, is opposed to any fight involving Drake. The duo sparked romance rumours in December when they shared a cuddling photo on Instagram.
Before the music couple was linked to each other, Drake was seeing Rihanna while Lopez parted ways with her long-time boyfriend Casper Smart.