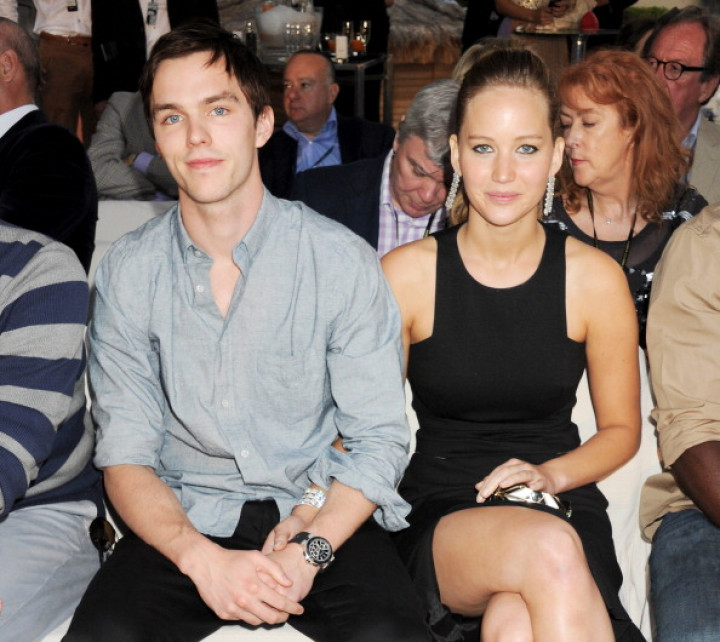 Jennifer Lawrence is reportedly getting closer to ex boyfriend Nicholas Hoult after her break up with Coldplay frontman Chris Martin.
According to The Daily Star, a source close to the former couple revealed that the former lovers are in regular contact via Skype.
The insider said: "Nick was devastated for Jen when her nude pictures were hacked and felt guilty and responsible because they were for him. He still adores Jennifer and so do his family."
"He's been calling her and they've been speaking regularly on Skype. Their relationship is getting closer and his family would love for them to get back together."
"They fell in love making X Men so it has a lot of significance for them," the source continued. Both Jen and Nick are looking forward to spending time together again.
"Their split was never bitter and they only ended things because they were struggling to see each other enough."
Jennifer Lawrence and Chris Martin called it quits after three months of dating, however a report in people Magazine suggested that the couple are very much together.
The Magazine said that the couple were back together, and Lawrence was spotted driving back to Martin's Malibu beach house recently after having stopped by on two separate occasions.
"They're very much together," an insider told the magazine. "He's very much into her and they're still seeing each other."
Meanwhile, Heatworld reported that the Coldplay singer is back in touch with British Model Alexa Chung.
"Last week Chris thought he wanted Jen back, but he was really hurt by the break-up and is finding Alexa to be a huge source of comfort," a source said.
Martin and Chung dated back in May after he and Gwyneth Paltrow announced their divorce. Things did not work out between them, after Chris met Lawrence at a Coldplay after-party in London, and they hit it off well together.